The Sys Admin's Daily Grind: Etckeeper
Fountain of Youth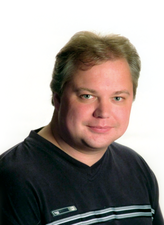 Configuration files change over the life of almost every Linux system, but not always for the better. Sometimes individual /etc files literally degenerate. Don't despair: You can restore a state from better days.
Etckeeper is part of many distributions and is otherwise available from GitHub [1]. Of course, Git also needs to be installed on the computer. Anyone who hasn't used Git on their system should configure a few fundamental settings:
git config --global user.name "Charly"
git config --global user.email "charly@example.com"
git config --global core.editor "vim"
Because I execute the etckeeper and git commands with sudo, these settings prevent the root user from being entered as a committer.
Preserving Youth
To begin, I need to initialize the new repository, then I save all /etc files in it for the first time:
cd /etc
sudo etckeeper init
sudo etckeeper commit "Initial etc commit"
Some distributions, such as Ubuntu, execute this step automatically when installing Etckeeper. In this case, I see output like:
> On branch master
> nothing to commit, working directory clean
Sometimes I don't want all the data in /etc/ in the repository, so I tell Git which directories Etckeeper should ignore in the .gitignore file right after the # end section [...] etckeeper line:
# end section managed by etckeeper
ghostscript/*
Now, however, all the data from /etc/ since the first commit is already in the repository, so I have to remove the undesired files manually:
sudo git rm -r --cached ghostscript/*
To demonstrate, I change a little something in /etc/postfix/main.cf; in fact, sudo git status shows that Git notices the difference when comparing the data with the repository (Figure 1). I can now check in the new version:
sudo git commit -a -m "main.cf changed"

An overview of all actions is provided with sudo git log command:
commit9695e06a8175bd5cf485316f20d8fb 6d6fcc1e49
Author: Charly <charly@example.com>
Date: Wed May 11 14:18:50 2016 +0200
main.cf changed
It's important to realize that this process implements versioning – there's no backup! Etckeeper and Git help you comprehend changes in configuration files and roll them back if necessary, but that's a lot for anyone who's configured something incorrectly.
comments powered by

Disqus
---
Support Our Work
Linux Magazine content is made possible with support from readers like you. Please consider contributing when you've found an article to be beneficial.
---