The Linux Voice view on what's going on in the world of Free Software.
News Analysis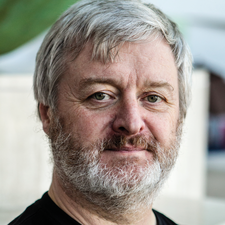 The state of copyleft in an age of permissiveness.
Opinion
Is the GPL Declining?
At the huge FOSDEM developer meetup in Brussels in early February, I attended a panel where speakers discussed whether the use of "permissive" open source licenses like the Apache License is now outstripping the use of "viral" licenses, such as the GPL. The discussion was spirited, with advocates associated with the Free Software Foundation pushing back on the assertion the GPL is "dying."
Reciprocal vs. Non-Reciprocal
I'm not keen on much of the language they were using to describe licenses, like "permissive" and "viral" to describe the Apache License and the GPL, respectively. The GPL is a fine open source license that grants all the permissions needed by developer communities that adopt it. There is no sense in which it is not "permissive," so to use that term as an antonym to "copyleft" verges on abuse. I prefer to consider the degree to which open source licenses anticipate reciprocal behavior.
The Apache License grants all its permissions without any expectation that those passing on the software to others will also pass on the same freedoms they enjoy. Copyleft licenses anticipate that developers will share the freedoms they enjoy as well as sharing the source code. So I term licenses like the Apache License "non-reciprocal" and those like the GPL "reciprocal."
comments powered by

Disqus
Visit Our Shop
Direct Download
Read full article as PDF: