FOSSPicks
FOSSPicks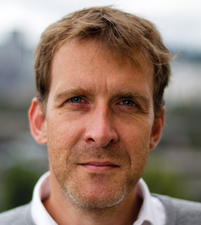 This month Graham looks at Cartes du Ciel, Foliate, Newsboat, xinput-gui, DevilutionX, Performous, and much more!
Astronomy app
Cartes du Ciel
The English translation for the name of this application is "Sky map" or "Sky chart," but this app's French name, Cartes du Ciel, sounds so much more romantic that we'll stick with it. And the name tells you all you need to know about this great application, an application that's been in development since the early 2000s. Like Stellarium and KStars, Cartes du Ciel is a tool that maps a star's position in the night sky. But rather than go for Stellarium's realistic approach, it attempts to make their positions clear and discoverable. This is what you need if you're planning a night of real-life observations with a telescope, rather than a virtual preview of what the sky above you might look like (this is something that KStars also does very well).
It's this clarity that makes Cartes du Ciel a standout. The charts, for example, resemble the kind you used to see printed in newspapers and still see in astronomy-related publications and websites. It's diagrammatic more than realistic, and it's the best approach when you want to manually find a star in the sky, because you then need to work your way around the obvious signpost stars and constellations to find the object for which you're looking. This is helped by a huge star catalog, and you can keep adding more objects to the view until there's no room left on the screen. You can also change the appearance of the charts, removing the color or the way the stars are rendered, and this is ideal if you want to print out your plans. You can also create a list of the stars you wish to observe directly within the application, and there's a very useful pane that can be opened to list all the things you can currently see in the display. Another window lets you see what's visible in the solar system, including what time an object rises and when it sets. This window also generates a real-time view of your selected solar body, which helps you see the red spot on Jupiter, for example, or the current phase of the moon – even on a cloudy night!
One of Cartes du Ciel unique features is that you can open multiple windows on the sky at the same time. This helps you see two different zoom levels of the same area, for example. By adding the configurable telescope reticle to predict the field of view, you'll be able to see through your hardware. You can also control this hardware directly, thanks to the integrated support for LX200, INDI, and ASCOM telescope controllers. With comet and asteroid data, you can target even transitory objects as they cross the sky. It's an application, perhaps, without the shine of Stellarium or the OpenGL acceleration of KStars, but it does offer a sensible clear and predictable way to learn about the night sky and plan an evening out beneath the stars.
Project Website
https://www.ap-i.net/skychart/en/start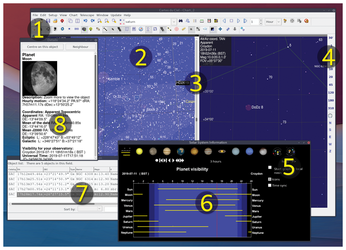 E-reader
comments powered by

Disqus
---
Support Our Work
Linux Magazine content is made possible with support from readers like you. Please consider contributing when you've found an article to be beneficial.
---