Audio Builders Workshop Teaches Soldering Basics
Open Hardware – DIY Soldering Kits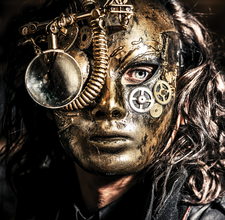 When it comes to DIY maker projects, if you don't know how to solder, your options are limited. Audio Builders Workshop remedies this with two kits, plus workshops, to give you hands on soldering experience.
In the maker movement, the ability to solder is one of the great dividing lines – rather like compiling your own kernel in Linux programming. Just as a programmer who has not compiled a kernel is often limited, unless you know how to solder, the work you can do is limited, as well as the do-it-yourself (DIY) kits you can assemble. To help bridge this divide, Audio Builders Workshop (ABW) [1] has developed two kits to teach soldering basics: a metronome that emits a regular number of beats per minute to mark the musical frequency of sound, and a low pass filter that controls sound levels. Armed with these kits, ABW has held soldering workshops around Boston. In the last year or so, it has also started making the kit available to other interested groups and holding workshops from Anaheim to Frankfurt.
ABW is a special interest group of musicians, educators, and tinkerers in the Boston chapter of the Audio Engineering Society (AES), sponsored by Analog Devices, Inc. and Mouser Electronics. ABW was founded by Owen Curtain, who explains, "I held the first Audio Builders Workshop as a way to learn more about product development. When 50 people showed, I decided to continue with more events. Within a year, we had held lectures on operational amps, a Compressor Hackathon, and a DSP lecture series. With small groups, we also built microphones, DI boxes, and microphone preamps." This work is carried on by a small group of regulars plus volunteers recruited for specific events.
Brewster LaMacchia, a core ABW participant, notes that the group has "been focused on DIY rather than specific open source thinking. While the source of the hardware is there, I don't think there's an open hardware license on most of the commercial DIY company offerings." However, for all practical purposes and by any definition, the kits can be described as open hardware even without the formality of a license. Moreover, the build instructions are released under a Creative Commons Attribution-ShareAlike 4.0 International (CC BY-SA 4.0) license.
[...]
Use Express-Checkout link below to read the full article (PDF).
comments powered by

Disqus
Visit Our Shop
Direct Download
Read full article as PDF: