FOSSPicks
FOSSPicks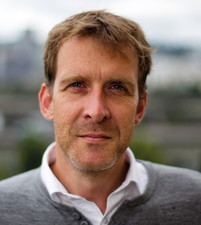 This month, Graham looks at QGIS, PrettyEQ, dupeGuru, shapes.io, KTechLab, bit, EmissionControl2, and more!
Spatial data environment
QGIS
GIS is an acronym for geographic information system, and those three letters are often applied to software that can sort, visualize, edit, analyze, and manage positional data, such as the data used to create maps. But it's also a subject that can be as hugely complex and as unresolved as the surface of the Earth, Olympus Mons on Mars, or a tesseract in both three- and four-dimensional space. QGIS tries to help with this. It's a Qt-based application that attempts to tame this complexity by making the software free and open source and keeping it as accessible and easy to use as possible. It accomplishes this while still providing enough functionality to allow for serious research and the analysis of whatever data you throw at it.
When you first launch the application, the main window can still be overwhelming. It's full of buttons, toolbars, panels, and menu items, and it's difficult to know where to start. It gets easier when you remember that the main goal here is mapping geographic data onto your screen. That means lots of these options relate to coordinates, projection modes, and analysis and also that the first step should be loading some data. Sourcing data can be difficult, especially if it's the result of specialist research and you'd like to enjoy the same rights over the data as you do the QGIS source code. However, there's a good starting point built into the application itself, and that's OpenStreetMap. This can be found by clicking XYZ Tiles in the browser on the left. Depending on your project mode, when selected it can appear just like an OpenStreetMap browser on the web. Except, in this case, QGIS is interpreting the raw data through its own algorithms to create the view, and you have complete control over these algorithms and how things appear.
As you might expect, QGIS can ingest all kinds of data, including spatially-enabled tables, PostGIS, SpatiaLite, MS SQL Spatial, and Oracle Spatial formats, as well as many spatial-specific vector formats. The project hosts some of its own examples, and you can edit many different file formats or import data from your phone if you have an app that generates GPX files from the integrated GPS device. There's even an initiative to bring point cloud data into the application, which is undoubtedly the next generation of spatial data now that Apple is shipping LiDAR on its phones and tablets. With the data imported, there's equal variety in the ways the resulting visual maps can be composed and explored. The menus are full of reports and measurements you can run, from the distance between two points or a distance matrix to the parts that are likely to be hillsides. Many of these reports are HTML files you can easily share with collaborators, but you can also publish your maps using WMS, WMTS, WMS-C, or WFS formats, as well as their associated servers. The end result is still an overwhelming application, but one that can literally help you explore the world of geospatial data. Thanks to the Python console and plugin system, you can take this as far as you need to, and the analysis scripts used by the application can easily be expanded or modified to suit your needs.
Project Website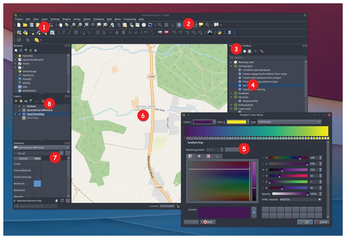 Audio equalizer
comments powered by

Disqus
---
Support Our Work
Linux Magazine content is made possible with support from readers like you. Please consider contributing when you've found an article to be beneficial.
---