Zack's Kernel News
Zack's Kernel News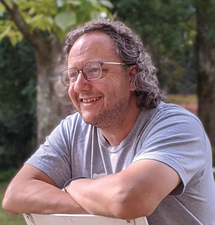 This month in Kernel News: Spanking Linus; Controlling Boot Parameters via Sysfs; Finessing GCC; and Dealing with Loose Build Dependencies.
Spanking Linus
Dave Airlie posted an update to the DRM code awhile back. One of the Linux kernel's little jokes was to take the established acronym for Digital Rights Management, which is essentially an anti-open source concept, and repurpose it to mean Direct Rendering Manager, which is the kernel subsystem that deals with video card GPUs.
It was a standard update, except Linus Torvalds got his knuckles rapped at the end of it.
Linus received the patch, saying, "thanks, looks good to me," and life proceeded. The tracker bot announced that the patch had been merged. However, once Linus built the kernel with clang – an alternative to the GNU C Compiler (GCC) – he found that clang reported some fishy looking code in Dave's patch.
[...]
Use Express-Checkout link below to read the full article (PDF).
comments powered by

Disqus
Visit Our Shop
Direct Download
Read full article as PDF: