Transform web pages into EPUB files
Read at Will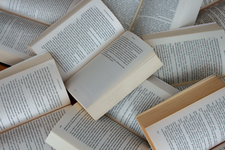 Instead of relying on a third-party read-it-later service, you can use this DIY tool to save articles from the Internet in a format that meets your specific needs.
Few of us have time to read long-form web articles during the day, which is why services that let you save interesting reads for later can come in handy. Popular services such as Pocket and Instapaper even offer apps you can use to read the saved content offline on your preferred device. Better still, the saved articles are reformatted for better readability and scrubbed of all ads, scripts, trackers, and other junk.
Hosted services are like restaurants, though. No matter how great the food and the service, you eventually start longing for home-cooked meals, not only because cooking at home is cheaper and more convenient, but because you can make any dish you wish just the way you like it and have fun in the process. In a similar vein, why settle for a ready-made, read-it-later service, when you can cook up your very own solution with a bit of creative thinking, the right mix of open source tools, and a dash of shell scripting magic? That's exactly what is on today's menu: a DIY read-it-later tool.
Instead of saving and serving slimmed down versions of web pages, this DIY read-it-later application is going to process pages and transform them into ePub files. This way, you can read the saved content on practically any device, and you can choose whatever ebook reading app you like. Because the DIY read-it-later tool is a simple shell script that relies on Linux tools, you don't need a server to host it. If necessary, you can run the tool on a remote Linux machine and serve ePub files via a dedicated Open Publication Distribution System (OPDS) server or simply publish the files on the web. In short, the DIY read-it-later tool gives you plenty of room for experimenting and setting up the solution that works best for your specific needs. Moreover, the fact that an ePub file is essentially a ZIP archive containing an XHTML file along with stylesheets, fonts, and so on makes the saved content future-proof and editable.
[...]
Use Express-Checkout link below to read the full article (PDF).
comments powered by

Disqus
Visit Our Shop
Direct Download
Read full article as PDF: