First contact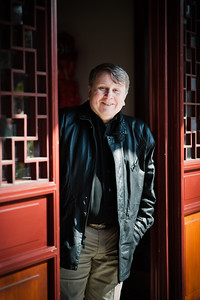 Off the Beat: Bruce Byfield's Blog
Jun 27, 2013 GMT
Fourteen years ago to the day, free software became part of my life. Ever since, nothing in my life has been the same.
It wasn't my first encounter. I had spent six months documenting applications that ran on Slackware, including generating my own description of the file-hierarchy. But I knew nothing of the community that was building Slackware, much less any other project, and my own efforts to set it up unassisted had been spectacularly unsuccessful.
However, I did have a distaste for Windows, and had used alternate versions of DOS and OS/2. It would be a couple of years before how IBM had betrayed OS/2 would become common knowledge, but what happened was already obvious in general outline, and I was in no mood to trust large corporations. It was the dot-com boom, and, while I was proud of how quickly I'd transitioned from university instructor to freelance technical writer, I wanted to be part of the excitement that was supposed to be happening.
I was just wondering if I should consider moving to The Bay area when I saw an ad in the newspaper (back then, reading classified ads was still an important part of job-hunting). A new company wanted a writer with experience of other operating systems to do something "revolutionary" (that was how people talked back then, and somehow we managed to use such words without giggling).
I applied within the hour.
In due course, I received a phone call and suited up for an interview.
For the first twenty minutes, I was wondering if I had made a mistake. I was being interviewed by NetNation, a web-hosting company to which I didn't remember applying. My confusion wasn't helped by the fact that the interviewer was long on generalities and short on specifics. But I did my best to impress. Probably, I kept telling myself, I was as well-qualified as anyone, if I could just learn what company I was interviewing for.
My answers must have satisfied, because eventually the interviewer invited me to walk with him. We took the elevator to an office on the twentieth that overlooked the harbour and was flooded with sunlight on three sides. There was little furniture, and only three young men, with workstations so sparse that they might have been squatting.
They weren't, of course. They were the first employees of a NetNation subsidiary called Stormix Technologies that was planning a commercial version of Debian. The three quizzed me about my experience with alternate operating systems.
I had to admit that I had never heard of Debian, but I wasn't too concerned about my honesty. To the local members of the Society for Technical Communication, an alternate operating system would be 4DOS. As incomplete as my experience was, it was still more than any other applicant was likely to have.
By the time I returned home, I decided that I wanted to be part of a startup and of such grand ambitions. I found my way to the Debian site, and, ignoring the amateur-looking pages, read every page as carefully as I could, taking notes and growing increasingly excited.
"Kid," I kept saying, quoting Harlan Ellison until my partner threatened bodily assault, "I have fallen down the rabbit hole!"
Free software, I decided, was the sort of idealism I wanted in my daily life. After having been an instructor, just collecting a pay cheque wasn't enough for me. I went to bed that night, half-drunk on the possibilities -- and I'm not sure that I have been sober since.
I was so excited that learning I had the job was an anti-climax. Free software was exactly what I had been waiting for. It was fate, it was karma and destiny, and getting the job was so obviously the next part of the story that I never really doubted that I would.
Needless to say, I was as green as a hardcore environmentalist. My first task at Stormix -- to install my own workstation -- went easily enough, but there was a whole community and a growing number of companies that I needed to learn about if I wanted any hope of fitting in. I started spending the first hour of every day reading sites like Slashdot, Newsforge, and Linux Today (a habit I have retained ever since). I learned to have an opinion on burning issues like GNOME vs KDE or Vim vs Emacs. I read licenses to understand how the idealism was put into practice, and began to have opinions about how a company could best fit into the existing community Gradually, the do-it-yourself atmosphere of free software became my own.
Stormix proved to be more of a sustained fantasy than a serious company, like many companies at the time. But after I moved on, proprietary software seemed to me both faintly evil and unbearably dull. Whenever I could, I took work that involved free software.
Eventually, in the middle of a consulting gig on a proprietary online photo processing system that was keeping me far too often indoors in the hot final days of summer, I took a long walk at lunch along the Coal Harbour seawall and admitted I could no longer sustain even a professional pretense of caring about what I had been hired to do.
Three weeks later, I finished the gig and started writing articles about free software full-time rather than on the side. Nine years later, I regret absolutely nothing, and hope to continue on the free software beat until advanced senility leaves me unable to type.
comments powered by

Disqus
---
Support Our Work
Linux Magazine content is made possible with support from readers like you. Please consider contributing when you've found an article to be beneficial.
---