Have Proprietary Linux Games Failed?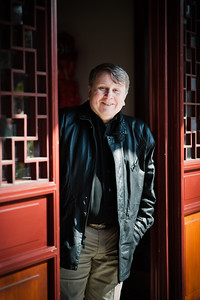 Off the Beat: Bruce Byfield's Blog
Dec 29, 2015 GMT
Linux has a long history of doing what skeptics claim is impossible. No sooner does someone claim that Linux is unable to develop an advanced desktop (or an office suite, free-licensed fonts, a professional graphics application, or any of dozen other things) that it does exactly that. However, nearly three years after Linux games started being available on Steam, a proprietary gaming market may be an exception.
One statistic alone tells the tale: In February 2013, just over 2% of those participating in the Steam Hardware and Software Survey ran Linux. By August 2014, the percentage had fallen to 1.06%, and by November 2015 it was .98%.
When such statistics have been brought up in the past, it has been claimed that the problem is not that Linux gamers have declined, but that Steam has had a sudden influx of new Windows users. However, in November 2015, the percentage of Windows users declined 1.04% --more than the total number of Linux users -- and still accounted for over 95% of Steam users.
Another common argument is that once Steam Machines came on to the market, the percentages would change. Yet the first Steam Machines were released two months ago, with little coverage on gaming sites and even less on Linux sites. Possibly, the long delays in production -- which seem to be routine for first time manufacturers -- have helped to kill the interest.
The fact remains that, one way or the other, not only have Linux-based steam users always been a small percentage, but that percentage has been halved since the initial assignment. If gaming companies hadn't publicly announced that Linux development was a long term investment in the market, they would probably have cancelled their efforts long ago.
Market problems
So what is the problem? As much as I would love to think that gamers are standing on principle and refusing to buy proprietary games, I am dubious about that suggestion, and see absolutely no sign of it. If anything, the fact that the only distributions that even register among the Steam statistics are recent versions of Ubuntu and Linux Mint, two distributions popular among newcomers, suggests that the Linux users may be relative newcomers to the operating system. Admittedly, Linux software for Steam was originally developed for Ubuntu, but it was long ago adapted to most major distributions.
So far as licensing is an influence, the reason may be that most free-licensed software is available at no cost except an Internet connection. Although free downloads have never been emphasized in the philosophy of free and open source software, it does account for some of Linux's appeal. Once users get out of the habit of paying for software, the idea seems outrageous, even for non-essential items like games.
In theory, of course, games developers could opt for a Freemium model, in which the basic game is free, and users pay extra for proprietary features. However, a Freemium model requires a unique game design, and is unlikely to be used when the majority of Linux games are ports from Windows rather than originals.
However, I suspect that the main reason proprietary Linux games have failed to develop into a market is simply the operating system's adaptability. As a minority operating system, Linux has always had to accommodate Windows, originally because it lacked software, and still today because users have to exchange files with those on other operating systems.
Consequently, early in history, Linux supported dual-booting, allowing users to run both Linux and Windows on the same machine. More recently, virtual machines have replaced dual-booting. In addition, if it is true that Linux users are likely to have more technical knowledge, perhaps they are also more likely to have more than one computer.
With all these options, Linux users have plenty of ways to run Windows. At least some are probably in the habit of running Windows in some fashion to play games. If so, why should they run games natively? Native games may be more convenient, but not so much so that they are worth switching to -- especially if that means buying another copy of the game. At some point, the users of multiple operating systems may have tried native Linux games, but I suspect that many have drifted back to their Windows setups out of habit as much as anything.
On borrowed time
I'm not going to suggest ways around these basic problems. Not only do they not have easy solutions, but, I am not employed by a gaming company, and I have no affection for proprietary software.
However, so far, the indications are that proprietary Linux games are unlikely to develop into much of a market. Occasionally, free software has benefited from donations of proprietary code -- OpenOffice.org being an example -- but mostly it has done the impossible on its own. If games have any future on Linux, I suspect it lies in free-licensed games like 0 A.D. that are developed like most Linux software.
Admittedly, free software games are few in number, and their development is slow. However, since they are not dependent on sales for their existence, they are more likely to stay available.
By contrast, proprietary Linux games could cease to exist at any time. If you run them, enjoy them while they can, because, in another year or two, they may not around.
comments powered by

Disqus
---
Support Our Work
Linux Magazine content is made possible with support from readers like you. Please consider contributing when you've found an article to be beneficial.
---