Letting off Steam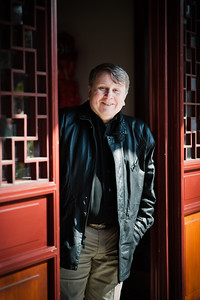 Off the Beat: Bruce Byfield's Blog
Jan 08, 2014 GMT
"Look around, you must be joking,
We've come all that way for this."
- Oysterband
My father-in-law was religious. I am not, but I always admired the sign he kept on his desk at the company he ran for fifty years. It was from Mark 8:36: "What does it profit a man if he gains the whole world but loses his soul?" As I read the enthusiastic coverage of Valve's Linux-based gaming console, the question seems appropriate to ask.
If you read the coverage, mainstream gaming's discovery of Linux is the best thing that ever happened to Linux. Last year's release of Steam for Ubuntu and the recent announcement of Debian-based gaming consoles are supposed to make Linux a serious platform for gaming. That, in turn, is supposed to bring users flocking to Linux.
Personally, I'm unconvinced. Loki Games couldn't make Linux a gaming platform back around the turn of the millennium, and not enough has changed since. Steam's hardware survey for December 2013 showed that a little over one percent of its users were on Linux -- less than a third the percentage of Mac users. Far from associating Linux with a popular new trend, so far Valve seems more likely to associate Linux with a failed experiment. Users, apparently, have yet to see any reason for dropping Windows for Linux.
Yet even if the conventional wisdom proves true in the long run, so what? Free-licensed games like Battle of Wesnoth or 0 A.D. are not being promoted -- just popular proprietary games.
True, gamers who do not want to switch machines or dual-boot might appreciate the convenience. Yet, just like those who believe that Ubuntu with its proprietary drivers and codec is the future of Linux, they are missing half the point.
Beyond popularity
Despite the frequent jokes, Linux has never been about world domination for its own sake or becoming popular by any means possible. The point has always been about showing everyone else a better way, encouraging better code and greater user control through free licenses.
What makes me cool about Valve's efforts is that they have nothing to do with encouraging the alternatives implied by free licenses. If Valve is anything except a commercial company exploring a new niche and looking for a faster time to market, it has kept its priorities well-hidden.
Nothing's wrong with using free software for practical purposes, of course. Thousands of corporations do so already -- you may have heard of a Linux variant called Android from Google. But the strategy does little to make the public appreciate or prefer the values of free software. So what reason is there to believe that Steam and its consoles will be different?
If Steam is successful in popularizing Linux, advocates may feel proud when their chosen operating system receives some long overdue recognition. But when that recognition is unaccompanied by an awareness of the implied alternatives, the possibilities seem less than momentous.
At that stage, Linux becomes just one operating system among many. Or at best, it has been diluted from a potential world-changer to the reason for a moment or two of personal satisfaction.
What would make Linux a success is not just an increase in the number of users. It is a world where collaborative software development is widely seen as useful, where software is designed so that users can configure it as they want and protect their security and privacy. That would be success on its own terms -- a creation of a new ethos for the way that corporations interact with both rivals and customers.
Supporting native gaming
The truth is, providing another opportunity for business as usual is one of the least interesting things that Linux can do. Yet when Steam is praised as potentially increasing Linux's popularity, that is what the focus is.
These days, I am not much of a gamer myself. However, if I wanted to encourage gaming on Linux, I would not be wasting time applauding Steam. Instead, I would be donating cash or volunteer time to projects like Unknown Horizons, a Civilization-like game that is being developed as a free software project.
Enabling ordinary business practices is fine -- but unless we have a financial stake in the company, why should we settle for what has already been done before with different tactics? The hope of Linux has always been to do far more. In cheering Steam, we risk abandoning that hope for the chance that someone may hand us the world.
comments powered by

Disqus
---
Support Our Work
Linux Magazine content is made possible with support from readers like you. Please consider contributing when you've found an article to be beneficial.
---