Mono founder launches new startup in a hurry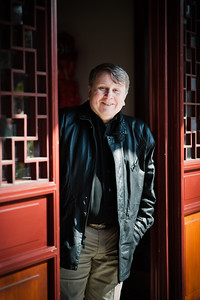 Off the Beat: Bruce Byfield's Blog
May 17, 2011 GMT
To outsiders, the recent layoffs at what used to be Novell appeared to be a major blow to Mono, the free software implementation of .NET, with many of its developers among those who lost their positions. Yesterday, however, Mono's founder Miguel de Icaza revealed in his blog that the layoffs only accelerated plans to spin off of Mono into an independent company.
Called Xamarin, the new company had been long in the planning, but delayed by the attempt, first by Elliott Associates, and then Attachmate to acquire Novell. "At least for a year, it was clear that Mono really deserved to be its own company," de Icaza says.
"The challenge with Novell," de Icaza explains, "was that Mono wasn't really where Novell's sale force and expertise were. The monetization was different, the go-to-market strategy was different, what we sell was different, and we were targeting developers. So we weren't a good fit. Although we were trying to make things work, the DNA wasn't there."
However, plans for a spinoff were delayed by the acquisition attempts. "Regulations at that point prevented Novell from divesting its assets, and what happened is that everything we did got frozen in time." Day to day operations remained largely unchanged, but long term planning essentially ceased.
De Icaza says, "Basically, Ron Hovsepian, the CEO said, 'Hold on, as soon as we figure out this thing with Elliott, we'll spinoff.' So I went back and continued working on our products and running business as usual. Then when the Attachmate thing was announced in November, I was told, 'Don't worry, we can still spin this off.' Then a few days before the Attachmate acquisition was imminent, I was told, 'Okay, go talk to some [Venture Capitalists]. So I talked to some VCs, either recommendations from Ron, or from friends, or my previous VCs from Ximian. I even met with the Attachmate guys" -- who were eager to cooperate because of the planned layoffs.
"I was hoping we'd get maybe a month's worth of planning to get things moving," De Icaza says. "But acquisitions of this size are a complicated matter, and it was difficult to change anything. I don't blame them; if they do a special exception for everyone, then they would never get the acquisition done. But basically we had to react very quickly.
"My concern was that the [Mono] team, once laid off, would basically disintegrate very quickly. These guys were going to be hired by different companies, and there would not be a coherent team for preserving Mono. We'd been working on this for ten years, and the idea was to stay together as a team and find a way of paying the wages."
Developing Plans
Assembled in a matter of days, the plans for Xamarin are still in flux. Although initial investors have been located -- enough to fund development -- more are being sought to cover marketing expenses.
However, exactly who those investors are, de Icaza currently declines to say. "Until the cheques are signed and the money's in the bank I'm not prepared to talk about the investors and who the initial customers are," de Icaza says. "I can say, though, that I am one of the investors, because I'm going to be putting some of the money I made on the Ximian acquisition into the company.
Executive positions in the company are equally flexible. For now, de Icaza is CEO -- "stuck with the job," he says, "until we raise a big enough chunk of money that we can afford to hire someone." He suggests that vice-president of engineering might be his preferred title. Similarly, Joseph Hill, Mono product manager at Novell and a former developer will be handling operations, although the original plan was for him to become Chief Marketing Officer.
In addition, de Icaza cites necessity as the reason why Xamarin will be developing proprietary products for the iPhone and Android platforms.
"I know that some people have been successful running open source businesses, but I think that's very, very hard," de Icaza says. "I don't have the kind of capital right now that lets me experiment with pure open source businesses. So it's a very traditional company" -- even though plans for a second income stream from training and custom development might fit easily into an open source model at some point.
At this point, Xamarin has no immediate plans to acquire Novell's Mono assets. However, de Icaza says, "We would love to take on existing liabilities and contracts from Attachmate. Attachmate wants to divest the Mono assets, the customers and the existing development challenges, and we would be more than happy to take it from them. But right now they're too busy with the merger to even give us the time of day. I'm hoping that this will change in the coming months when they get into a regular cadence of work, but in the meantime I can't afford to wait, paying salaries for three months and not having a product or a stream of income to show for it."
Clearly, Xamarin is still very much in the process of creation, but as de Icaza's third startup, it benefits from his previous experience. "Talking to VCs is a lot easier these days with an introduction from my [former] CEO, and years of working in the industry. So we're moving fast. But I must say, I'd forgotten how much work doing a startup is. But it's basically about keeping the team together and ensuring that Mono continues to be a healthy project."
comments powered by

Disqus
---
Support Our Work
Linux Magazine content is made possible with support from readers like you. Please consider contributing when you've found an article to be beneficial.
---