New Survey on Gender Indicates Increased Awareness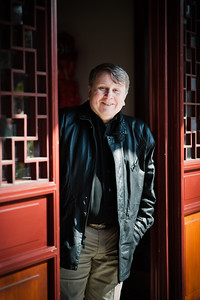 Off the Beat: Bruce Byfield's Blog
Dec 20, 2011 GMT
For several years, people have talked about updating the FLOSSPOLS survey about gender in the open source community. Now, Roberto Galoppini, Senior Director of Business Development at Geeknet, is actually doing it, posting the same questions used by FLOSSPOL as a new survey. The survey is still going on, but preliminary results suggest some changes for the better.
The original FLOSSPOLS survey asked participants for their gender, and asked a few questions about how old participants were when they starting working with computers. However, the core of the survey was the questions about gender, and the two statements that participants were asked to respond to:
For whom is it easier to get acknowledgement for work in the open source community?
Regarding the open source community as a whole, have you ever observed discriminatory behaviour against women?
Regarding your collaboration with others during your open source activities, have you ever observed or experienced discriminatory behaviour against women?
Have you ever been asked for a date by an open source participant?
In online contexts women often get more attention as a woman rather than an open source participant.
In offline contexts women often get more attention as a woman rather than an open source participant.
What was particularly interesting was the wide gap between men and women's replies. While two-thirds of women believed that it was easier for men to have their work acknowledged, 80% of men believed that gender had no affect on recognition. Similarly, while 80% of women had observed or experienced discrimination, only 20% of men had. Moreover, 48% of women said that they had been asked for a date by an open source participant.
Conducted in 2004-5 in France and other parts of Europe, the FLOSSPOLS survey has become a major justification for feminist critiques of the community ever since. However, with the information now nearly seven years old, the question of how accurate its conclusions are has become of increasing concern for the conscientious.
The Geek.net Replay
Galoppini is conducting the surveys as part of his role at Geek.net. Charged with promoting internal and external business opportunities, Galoppini thinks that Geek.net (formerly SourceForge) "should help researchers more. We don't do a good job of providing more information for telling them what the community is all about. We provide them with dumps on a regular basis, but we might do more. I was thinking that maybe we could start sharing more information to a general audience. At the same time, I'm working on pushing more data to researchers, most of whom are working in Europe" -- including some at the University of Madrid.
Specifically, Galoppini says, he hopes that the survey, "In this perspective we thought that we could help to make a reality check around the sexist issues in the open source world."
In preparing the survey, Galoppini did not contact any existing women's groups, simply mentioning the survey on his blog, and "contacting some famous geeks to pass the word around. However, he says that he is "very open" to collaborating with women's groups.
As I write, the survey has been running three weeks, and is still continuing. So far, about 500 people have taken the survey, about one-third of the number who took the original FLOSSPOL survey.
Although final results are not available, Galoppini did offer some interim observations. To start with, Galoppini says that almost double the number of men now "recognize that for them it is easier to get acknowledgment for their open source work," while "the percentage of women observing discriminatory behaviour against women is dramatically diminished (almost halved)."
In addition, he claims that the number of women who have been asked for dates is "diminished," while the percentage of men and women thinking that it is mainly true that in online and offline contexts women often get more attention as women rather than an open source participants is about the same," although "the number of women stating that such statements are very true is significantly higher" than in the original survey.
Asked if conditions for women in free software and open source has improved, Galoppini replies, "I would say yes. Definitely. It looks like we men are understanding more how things are going."
Making sense of the findings
Galoppini's statements suggest that the community is more aware of sexism, and that it is somewhat less of a problem than seven years ago. These would be welcome pieces of news, if true.
The question is whether they are. To date, Galoppini's survey is relatively small compared to the FLOSSPOLS survey, and may draw on a very different demographic. Not only is Galoppini's survey unlikely to be confined to Europe, as the FLOSSPOLS survey was, but those who answer an online survey are likely to be self-selected -- in other words, those who are concerned about gender issues are more likely to answer the survey than those who dismiss such concerns.
Moreover, the results seem directly contradicted by the number of reported incidents of sexism in the last few years, as summarized by the Geek Feminism Wiki's Timeline of Incidents. Pornographic presentations at conferences, sexist remarks by community leaders, and at least one widely publicized sexual assault are all probably indications of systemic problems in the community.
However, another interpretation of such incidents might be that the community is less inclined to overlook the problems than before, and more apt to talk about them. From this perspective, the increased reporting of incidents might support Galoppini's preliminary findings.
Personally, I would prefer to believe that Galoppini is correct, and sexism is less of a problem than in the past. The trouble is, my own observations are hard to square with that conclusion, which leaves me wondering how to explain the discrepancy.
Perhaps the final results will help to clarify what is happening. Meanwhile, if you haven't already, take five minutes to complete the survey. Doing so can only help us all to understand the situation better.
Comments
New Survey on Gender Indicates Increased Awareness...article



There has to be some understanding towards men, whose hormones also run them a merry chase.

Re: Women in Open Source Projects

I think until we get a significant proportion of ladies participating in the open source project, they will be noticed more as women than the latter. That is because until now a lot of open source projects have been dominated by men and now a lot of us are quite excited that ladies are now interested to join and be a part of it and of course there are some jerks who feel uncomfortable that the male dominance is being challenged. From what I can remember from the Computer Science program at school and 11 years in the industry, I've met many women who were great hackers, developers, and problem solvers.
comments powered by

Disqus
---
Support Our Work
Linux Magazine content is made possible with support from readers like you. Please consider contributing when you've found an article to be beneficial.
---