Not just token: Red Hat's Women in Open Source Awards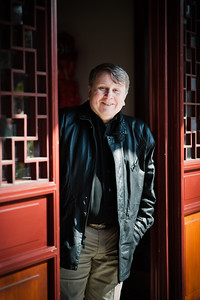 Off the Beat: Bruce Byfield's Blog
Nov 19, 2014 GMT
DeLisa Alexander would like to make one thing clear about Red Hat's Women in Open Source Awards (WIOSA): They're not just a token gesture towards diversity. Instead, she describes them as one step in a larger, more varied strategy to increase women's participation in open source.
"It's one key," says Alexander, executive vice-president and chief people officer at Red Hat. "But it's an important part of the puzzle to help tech and open source attract more talent." According to Alexander, the idea was first generated several years ago, but the company "waited until we had a larger sense of the puzzle."
WIOSA, which is accepting nominees until November 21, will recognize the contributions of two women, one in academia and one in the free software community. The contributions can be in coding, or any aspect of development, including quality assurance, system administration, design, documentation, translation, and legal matters.
The list of nominees will be narrowed by a team of judges to a list of 4-5 names, which will be presented to the community for final judging. Each winner will receive a $2500 stipend and a feature article in Red Hat's magazine opensource.com, and the Community winner will be invited to speak at a Red Hat Women's Leadership Community event. Winners will be announced at the Red Hat Summit in June 2015.
Although women's groups in free software have proliferated in the last few years, the award is the first of its kind, similar to the ABIE Awards given annually at the Grace Hopper Celebration of Women in Computing, but focusing exclusively on free software.
"This is a complement to other groups," Alexander explains. We're definitely not wanting to take away from any of these groups. What we thought is that there's kind of a empty spot, something that no one else is doing -- that is, to highlight open source.
Parts of the puzzle
According to Alexander, where WIOSA fits in is in the creation of role models. "We hear all the time that there's not enough role models for people to say, 'Wow! I could be doing something like that.' So, to inspire future generations, students, and peple who are thinking about moving forward and giving open source a chance, we want to highlight people who have been able as females to contribute to open source significantly."
She adds, "We hope to unearth a lot of people whom we're not even aware of. We're hoping for a big surprise at how many people we did not know about who are contributing."
So far, this expectation seems justified. Although nominations have yet to close, so far the process has produced dozens of nominations in varied categories. The nominees represent 27 countries, despite the fact that in many countries, such awards must be registered as a sweepstake.
Although Red Hat employees are not eligible for the award, Alexander hopes that the winners and nominees will fill the nucleus of a community similar to (and perhaps connected to) Red Hat Women's Leadership Community. "We want to grow that community," she says, to create a mutual support group "to energize and inspire" women, and keep them involved with free software. In other words, WIOSA is meant to help alleviate, if not necessarily solve, diversity's so-called pipeline problem: the fact that there are not all that many women starting careers in open source -- or, for that matter, in technology in general. In this sense, the Award is part of Red Hat's general support for other efforts to encourage women to become involved, such as its sponsorship of groups like PyLadies or programs like the GNOME Outreach Program for Women, or of Open Source Day at the Grace Hopper Celebration.
At the same time, Alexander explains, the pipeline problem involves not only how many women enter free software, but how may remain. With 11% of coding positions at Red Hat filled by women and 42% of non-technical ones, the company has a somewhat better record than most, but the room for improvement remains. Internally, Red Hat is training managers about the dangers of unintended bias and encouraging conversations with individual employees about their motivations, but Alexander describes such efforts as "shor[ing] up what we have," and as only another part of the solution.
WIOSA is a more indirect approach, likely to benefit Red Hat only while benefiting free software in general. However, Alexander describes all these efforts as part of a combined solution to the difficulties of encouraging diversity. "It's one piece of a set of things that will be ultimately a solution for creating diversity," Alexander emphasizes. "It's not a complete solution." It is, however, a piece that may benefit the entire community by drawing more attention to the problems.
comments powered by

Disqus

Issue 272/2023
Buy this issue as a PDF
Digital Issue: Price $12.99

(incl. VAT)