Open FOSS Training needs donations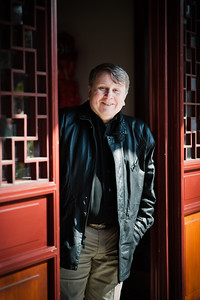 Off the Beat: Bruce Byfield's Blog
Oct 21, 2015 GMT
Technical documentation was my bridge from academia to journalism, and remains a concern of mine. Free software frequently lacks documentation, and even more frequently, it lacks documentation for complete beginners. Open FOSS Training is a new project trying to do something about these lacks, and is currently half way through a modest Indiegogo campaign that I urge everyone to donate the odd fifty or two towards.
Documentation has always been the poor cousin of programming, an unglamorous job in both proprietary and free software development. However, it's not a job that many people can do well. It requires technical expertise and writing skill alike, and few people have both. It also requires the ability to anticipate the needs of the audience, something that is especially difficult when you have five years' experience and are writing for complete beginners. To its credit, Open FOSS Training is approaching the problem head on, planning to produce videos and documentation to explain the basic concepts that most of us learned so long ago we can no longer communicate them.
Open FOSS Training consists of Joshua Burton, Jacob Neitling, Josh Williams, Matthews Williams (aka Lord Drachenblut), and David Wonderley. All are free software veterans, with a collective experience of over thirty years in speaking and writing about free software, and participating in a variety of free software projects and conferences. They have started this new project despite the fact that their main speaker, Matthew Williams, has been dealing with cancer for several years, and has recently been hit by a relapse -- which indicates just how determined he is to see the project happen.
You might, too, draw some conclusions from the project's motto: "Together Let's Build Something Fierce."
"I truly believe that the greatest strength of the FOSS ecosystem is our ability to share knowledge with each other," says Mathew Williams. "I want to go further down this path and start creating video's and documentation to help teach people new to the FOSS world and help them get started faster than I did when I got started."
Samples of what's to come
To this end, Open FOSS Training plans to do what very few documenters of free software ever manage to do: to begin at the beginning. Their prospectus begins with coverage of basic terms such as distro and root, working up to a discussion of the leading desktop environments and distributions, gradually going on from there.
The project has one rough video already posted, "Installing VirtualBox on Windows 10." The topic is chosen as a beginning point so that new users can first try Linux in a virtual machine. The plan is to follow this preliminary video with others about installing Linux in VirtualBox and on a separate machine.
The sample has minor problems. The narration has a few awkwardly long pauses, and the script might be improve by deleting one or two overly personal digressions. However, the general tendency is right, with explanations and solutions to problems given in the right places, and the length kept at seven and a half minute. The sample is enough to show that the members of Open FOSS Training know what they are doing, and, assuming that other videos are up to the same standard, that the project will make a quiet but much needed addition to FOSS documentation.
No written documentation sample is available yet, but the video's script is enough to suggest that the project knows what it is doing.
Donations and Plush Toys
Open FOSS Training is a volunteer project, so its crowdfunding goal is far short of excessive -- only $2500, which can hardly do more than cover the expenses of the first half dozen videos at the most. As I write, the campaign is roughly halfway through, and has raised just under half its goal.
The campaign's donation gifts start with production credits, working up to the production of custom content. Alongside these, Think Penguin, the FOSS hardware vendor (https://www.thinkpenguin.com) is offering plush Tux penguins and gift certificates to its online stores.
As few as a dozen contributors could fully fund the project. If you remember your difficulties in learning about free software, consider being one of them, so that no one else will have to go through what you did.
comments powered by

Disqus

Issue 272/2023
Buy this issue as a PDF
Digital Issue: Price $12.99

(incl. VAT)