Rethinking the Office Suite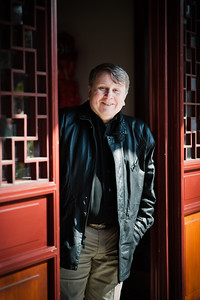 Off the Beat: Bruce Byfield's Blog
Feb 08, 2013 GMT
I've spent much of the last week exploring the recent releases of Calligra Suite and LibreOffice, and listening to the unlikely rumors of a Linux version of Microsoft Office. I haven't concentrated on office suites so intensely for years, and, as I examined Calligra Suite's and LibreOffice's very different layouts and approaches to productivity, I found myself thinking: What should a modern office suite consist of?
That isn't a question you hear any more. The great days of innovation in the office suite were the early 1990s. Since then, ideas about office suites have stagnated. Oh, Microsoft Office introduced the ribbon interface, and Google Docs has made collaboration and syncing files easier, but, in general, the core functionality has remained unchanged in the last two decades.
Open any office suite, and you are guaranteed to find a word processor, a spreadsheet, and a presentation app, plus an array of drawing and charting apps, and perhaps a database. Open any of these apps, and the changes in functionality from two decades ago are minor. Today, nobody expects much in the way of innovation from an office suite -- which is likely one reason why there are so few objections to LibreOffice and Apache OpenOffice continuing to sport the gun-metal gray editing windows that reveal their common origins in the 1990s.
True, Microsoft Office has been enhanced for some years with minor or specialized applications like One Note and Visio. However, until recently, free software has not strayed far from the core apps, although AbiWords has done a resourceful job of making online services accessible. In the case of LibreOffice and OpenOffice, developers have most likely been too busy trying to clean up code to consider much innovation.
Since Calligra Suite began regular releases last year with a newly streamlined version of KOffice's code, it has managed to be more inventive, introducing new minor apps like Braindump for mental mapping, Flow for charts and diagrams, and Author for writers.
But while Flow offers something approaching Visio's functionality, the others appeal to far more specialized audiences -- Authors to wannabes who are as concerned with their tools as their output, and Braindump to those who outline and develop ideas with diagrams. Neither is a tool likely to have general appeal, although Calligra Suite deserves credit for at least trying to think of new apps.
Examining the old assumptions
Still, the question remains: Should a modern office suite continue to resemble one from two decades ago? Or has the expectations and experience of users changed so much that we need to re-examine the assumptions we have lived with for so long?
Back in the 1990s, each office app was meant to be monolithic, including features for all levels of users. In the case of spreadsheets, this design philosophy has careened wildly out of control, with spreadsheets rivaling databases for capacity, and formulas and macros evolving into mini-programming languages that are only marginally easier to learn than a scripting language for a database. For undemanding users, a table in a word processor with several dozen functions would do as well, while more exacting users would probably be better off learning how to use a database.
The same could also be said of word processors and layout programs. Don't get me wrong -- as a some-time graphic designer, I appreciate LibreOffice's layout tools. The point is, I suspect I am a minority. In my experience, users resist styles and other advanced features, happily using the minimal feature set of Google Docs and manually formatting their documents. Perhaps, for modern users, word processors need to be divided into two separate apps, the first for writers of memos and short essays, and the second for designers and writers of long documents. If nothing else, the division would simplify the interface for minimal users.
Some features are equally overdue for examination. For instance, when four gigabytes of RAM and two cores are entry level specs for a modern computer, does LibreOffice Writer need its master document feature that makes long documents easier to run by dividing them into smaller files? What about its bibliographic database, whose use is obscure and whose features are surpassed by standalone programs?
And does anyone actually use font effects like Blink, Embossed, or Engraved? Or add drop shadows to headers and footers? Let's hope not, anyway. All these features suggest origins back in the days when desktop publishing was so new that excited users sometimes seemed to be competing to see how thoroughly illegible they could make their words.
Reluctantly, I leave out the question of whether we still need presentation applications. Omitting them would spare us hours of fiddling with slides that are of minimal value except to inflict mass boredom more efficiently, but the slide show is too firmly embedded in corporate culture to be surgically removed without massive shock to corporate traditions.
Then there's the question of what needs have evolved in the last two decades that are imperfectly handled by current office suites. Calligra Suite tries to anticipate some of those needs in its selection of templates, which for spreadsheets includes such items as vacation planning checklists and expense sheets. But what about dedicated databases for music, photos, and all the other files that people have been accumulting on their hard drives for the last couple of decades?
The right tools for the tasks
I am not sold on all these suggestions, by any means. Like many people, I have spent considerable time learning how to use office applications, and a huge part of me is resists the idea of abandoning all the effort I've invested.
All the same, the more you start to think, the more you may realize that common usage has conditioned us to a highly standardized set of features in office suites. With a few kludges and some luck, most of us can manage to do roughly what we want, but often only with the inefficiency that comes with tools and features that are not ideal for the tasks at hand.
Perhaps with some additions and rearranging, we could have office tools that more suitable to what we are actually doing these days.
Comments
splitting up files

The "master document + smaller files" is what you use when you collaborate with many authors - each can work on a chapter and work freely without disturbing or having to merge texts of others.
Of course, Google Docs does away with this, but I don't think Google Docs is ready for book writing yet.


Styles, style sheets, and Ventura

In ancient times, most word processors had distinctly different philosophies. Early versions of Word for DOS, as well as Xerox's Ventura Desktop Publisher, had separate style sheets. This made uniform corporate document designs, as well as more than one design per document, quite easy to accomplish.

Much of the practicality and efficiency of that software generation was wiped out with the theft (ahem, introduction) of the PARC interface by Apple and Microsoft. And the confusion which resulted, as feature upon feature was piled up, remains in today's office suites for Linux, from SoftMaker to LibreOffice.

If was granted a software wish, I would resuscitate Word for DOS 3.x as a basic writing tool, with its external style sheet (sheets, not styles) matched with a sophisticated long document formatter like Ventura.
comments powered by

Disqus
---
Support Our Work
Linux Magazine content is made possible with support from readers like you. Please consider contributing when you've found an article to be beneficial.
---