Debian Buster Arrives
Jul 09, 2019
The latest release of Debian comes with tightened security.
The Debian community has announced the release of Debian 10 "Buster." Debian is one of the most popular GNU/Linux-based distributions. Buster will be supported for the next five years.
Buster ships with several desktop environments including, Cinnamon 3.8, GNOME 3.30, KDE Plasma 5.14, LXDE 0.99.2, LXQt 0.14, MATE 1.20, and Xfce 4.12. In this release, GNOME will default to using the Wayland display server instead of Xorg. "The Xorg display server is still installed by default and the default display manager allows users to choose Xorg as the display server for their next session," said Debian community in a blog post.
The Reproducible Builds project enabled Debian developers to build bit-for-bit identical binary packages of the open-source packages available in Debian 10. "This is an important verification feature, which protects users against malicious attempts to tamper with compilers and build networks. Future Debian releases will include tools and metadata so that end-users can validate the provenance of packages within the archive," said the blog post.
To make Debian more secure, AppArmor is installed and enabled by default. Furthermore, all methods provided by the APT package manager (except cdrom, gpgv, and rsh) can optionally make use of seccomp-BPF sandboxing. The https method for APT is included in the apt package and does not need to be installed separately.
Buster supports a total of ten architectures, including 64-bit PC / Intel EM64T / x86-64 (amd64), 32-bit PC / Intel IA-32 (i386), 64-bit little-endian Motorola/IBM PowerPC (ppc64el), 64-bit IBM S/390 (s390x), ARMel, and more.
Debian 10 is available for free download.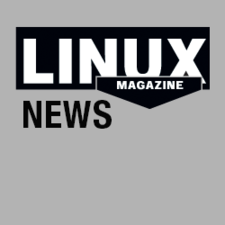 comments powered by

Disqus
---
Support Our Work
Linux Magazine content is made possible with support from readers like you. Please consider contributing when you've found an article to be beneficial.
---