Madrid on Rails: Open Source Motivation for SMEs
Jun 11, 2009
The city of Madrid wants to spur small to medium size businesses. June 3 the city council opened a technology development and training center called Madrid on Rails to help SMEs find a market advantage through open source software.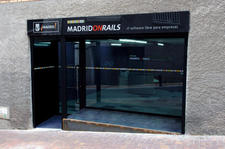 Software as a Service (SaaS) is one of the offerings of the Madrid center located in the Vicálvaro district of the city. Companies typically use SaaS for customer relations management, contributing to the company's flexibility and reducing maintenance costs. Madrid on Rails provides services to SMEs ranging from assessing their business needs to developing software tools for them. Madrid provided about 1.3 euro along with a grant from the Spanish Ministry for Industry, Tourism and Trade. Companies such as HP, Google, AMD and Sun also contributed.
The European Open Source Observatory and Repository (OSOR) reports that SMEs can use the center to discuss their business plans, followed by consultations about the kind of open source software that best suits them. The open facility also provides training in the application and use of the software. The bottom line is to make the companies more competitive.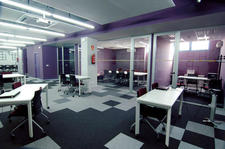 Open Source plays a significant role at the center because of its flexibility and lower licensing costs."Small businesses should get into the habit of using lots of IT", says Miguel Angel Villanueva, responsible for economic development and employment in the city's administration. "These applications do not have to cost money. We offer them open source software and when needed, tailor these to their needs." The Ruby on Rails web development application was the inspiration for the center's name and plays a big role in the center's development work. According to the center's statement, Madrid on Rails wants to achieve nothing less than to "make Madrid the world leader in Rails and open source technologies, promoting innovation in SMEs."
comments powered by

Disqus

Issue 272/2023
Buy this issue as a PDF
Digital Issue: Price $12.99

(incl. VAT)