Slax Proves You Can't Keep a Good Linux Distribution Down
Feb 17, 2022
After 4 years of stagnation, the lightweight Slax distribution is back in business.
Anyone who's ever looked into bringing computer hardware back to life has considered one or more lightweight Linux distributions. In the search for the right OS, you might have come across Slax, which was a Debian-based operating system that was quite popular for a while. However, the pandemic wreaked havoc on the development lifecycle, so we hadn't seen anything new from the maintainer since 2018.
That all changes now, with the release of Slax 11.2. Based on Debian Bullseye, almost ready for release and will include features like kernel 5.10, support for 32 and 64-bit systems, PCManFM file manager, Connman network manager, SciTE text editor, xterm terminal emulator, and more. The developer has opted to leave out the Chromium browser by default (due to its size), but by clicking on the Chromium icon, the browser will automatically install.
Although Debian shifted to the OverlayFS union mount filesystem, Slax had to continue with AUFS to provide the necessary support for the slax activate command. As OverlayFS doesn't allow for modification of the existing overlay filesystem on the fly.
At the moment, there's no definitive release date, but anyone interested in testing Slax 11.2, can download an ISO image for either 64- or 32-bit architecture.
Follow the Slax developer blog to stay in the know about this lightweight Linux distribution.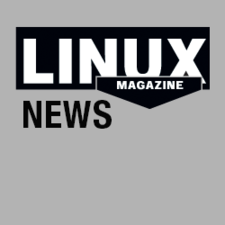 comments powered by

Disqus

Issue 272/2023
Buy this issue as a PDF
Digital Issue: Price $12.99

(incl. VAT)