exFAT Is Coming to Linux
Sep 04, 2019
Microsoft has contributed exFAT patents to OIN and also published specifications.
exFAT is one of the most popular file systems used on external devices like SD cards and Flash drives. Microsoft collects license fees from the vendors that use exFAT in their products.
In an unexpected move, Microsoft made two decisions that make exFAT an "open" (but not open source) file format that anyone can use.
First, Microsoft is contributing all exFAT patents to OIN, which will allow its members to use exFAT without any legal threat from Microsoft.
Second, Microsoft has published the technical specification of exFAT that the Linux kernel community can now use to write exFAT drivers.
"It's important to us that the Linux community can make use of exFAT included in the Linux kernel with confidence. To this end, we will be making Microsoft's technical specification for exFAT publicly available to facilitate the development of conformant, interoperable implementations. We also support the eventual inclusion of a Linux kernel with exFAT support in a future revision of the Open Invention Network's Linux System Definition, where, once accepted, the code will benefit from the defensive patent commitments of OIN's 3040+ members and licensees," said John Gossman, Microsoft Distinguished Engineer and Linux Foundation Board Member.
There already is an exFAT driver available as an external module, which users can install on their systems. Because of patents, the driver could not be included in the kernel. The announcement from Microsoft changes that.
The only issue with the existing exFAT driver is that it is based on code that was leaked from Samsung's implementation of exFAT back in 2013. The kernel community could not touch the code because of patent issues, so it is not currently up to community standards.
Now the kernel community can take a stab at the existing code and clean it for the kernel. Soon, Linux users will have native support for exFAT.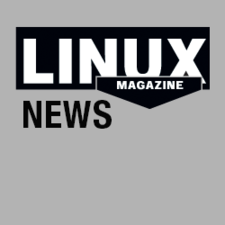 comments powered by

Disqus

Issue 269/2023
Buy this issue as a PDF
Digital Issue: Price $12.99

(incl. VAT)