CeBIT Open Source Project Lounge -- m23
m23 software distribution project
By
m23 is among the 15 projects that will present their work at CeBIT, offering an open source software distribution system.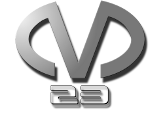 In a nutshell: How would you describe your project in a few words?
The m23 software distribution system installs operating systems (Debian, a few Ubuntu versions and operating system images including partitioning and formatting) and applications on systems or networks and runs via the m23 Web interface. Countless functions, such as (de-)installing and upgrading software, bulk installing clients with homogeneous software, integrating available systems, creating backups, integrating virtualization or creating administrative scripts direct in the user interface, make m23 an administrative tool that goes beyond the "classic" software distribution system.
When did the project begin?
The official debut of the first m23 version in a presentation occured in March of 2003. Registration of m23 with Sourceforge was at the end of 2002 and the original m23 development began around a year earlier.
How many active members does the project have?
The m23 project is maintained by one person, with an additional translator who creates the French text for m23, with additional, sporadic suggestions for improvements and bugfixes coming from the m23 users.
How did the project come about?
The m23 project began by learning about a proprietary software distribution system (and its shortcomings) in a practicum. Out of it developed the ambition to create something better on a free software basis. Therefore, from the start m23 consistently relied on the use of existing and well-functioning open source components, such as the Apache Webserver, the MySQL database, the PHP scripting language and the Linux operating system, along with packages from Debian, including the APT package management system. After jumping the first hurdles (such as booting off the net), it became clear that developing a software distribution system based on free software was not only viable, but partly easier to do than the proprietary "competition," since the wheel didn't need to be reinvented over and over again nor did incompatible closed source software need to be purchased. Over the years, m23 has been adding ever more functionality and including features beyond those of the "classic" software distribution system that no one could have originally imagined.
What would make a CeBIT visitor interested in your booth?
The booth has something for everybody. For administrators, how to make their work day easier, for users, what a desktop implemented with m23 looks like, and for system developers, a glance into the internal workings of m23. Naturally, we are there to provide answers to any questions about m23 specifically and software distribution in general.
Who do you make your software for?
For all who are immersed in installing and administering many systems and want to make life easier for themselves.
Where do you see your biggest current challenge?
Time and funds to implement new functionality.
If you were to hire a full-time project developer now, what problem should he or she be ready to solve?
We have a series of user requirements that are being collected on a long list and that need implementing. An additional developer would be assigned to reducing this list.
Under which license is the software currently offered?
The m23 product is under GPL. The other OSS employed (Apache, MySQL, Debian, etc.) has its corresponding free licensing.
Internet adress:http://m23.sf.net
comments powered by

Disqus

Issue 268/2023
Buy this issue as a PDF
Digital Issue: Price $12.99

(incl. VAT)