Fedora 9 DVD
Security Matters
Fedora's advanced security features are evidence of its Red Hat parentage. You'll find support for the SELinux mandatory access control system, as well as execution control features such as No eXecute and Position Independent Executables (PIE). Also inside Fedora 9 is support for ELF data hardening, buffer overflow detection, and restricted kernel memory access. The firewall management tool bundled with Fedora 9 offers easy and convenient firewall configuration from the desktop.
Try It!
Fedora 9 provides a rich feature base, simplified administration, and advanced security for the server room or desktop. The operating system is solid, robust, and compatible with almost any desktop environment.
We hope you enjoy this month's Fedora 9 DVD.
If you are a subscriber or a newsstand buyer in the UK, you'll notice that the DVD is now bound into the magazine instead of being supplied in a separate plastic case. In line with our Green IT theme this month, we have decided to stop using the plastic cases as a way to reduce the environmental impact of our product. When you're done with your DVD, please recycle it, or better yet, consider giving it to a friend or colleague for reuse.
Processor: Pentium class; Graphics mode, 400Mhz or better; Text mode, 200 Mhz or better.
Memory: Graphics mode, 192 MB min/256 MB recommended; Text mode: 128 MB min.
Hard Disk: The necessary disk space varies depending on configuration and installation options.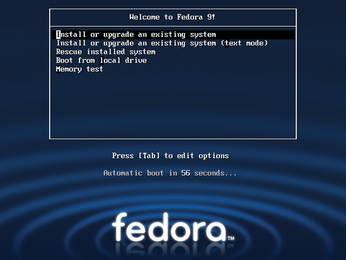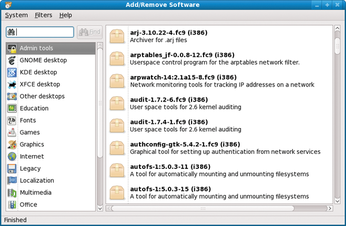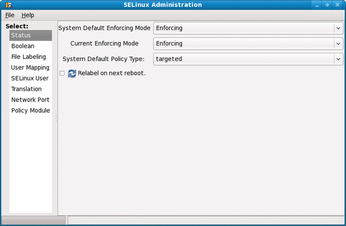 Linux Kernel 2.6.25
X.org 7.3
Gnome 2.22
KDE 4.0
GCC 4.3
yum 3.2.16
PackageKit 0.1.12
glibc 2.8
OpenOffice 2.4.1
Evolution 2.22
Firefox 3.0
Perl 5.10
Python 2.5
Xen 3.2.0
httpd 2.2.8
Samba 3.2.0
Sendmail 8.14
MySQL 5.0.5
PostgreSQL 8.3.3
comments powered by

Disqus