NEWS
President's 2017 Budget Increases HPC Spending by 50%
President Obama's budget for next year includes an increase in funding for HPC and future computing technologies of more than 50%. The funds for scientific computing are in the US Department of Commerce's National Institute of Standards and Technology (NIST) budget. Allotments for HPC and future computing technologies appear in several budget line items, but most notable is the budget for Measurement Science for Future Computing Technologies and Applications, which sees an increase from $13.6 million to $25.6 million. The total discretionary spending for NIST is $1 billion.
Of course, the president's proposed budget it a long way from being enacted, with the Republican-controlled congress vowing to challenge the president's funding priorities. Stay tuned for updates and see the article at the Scientific Computing website for additional information.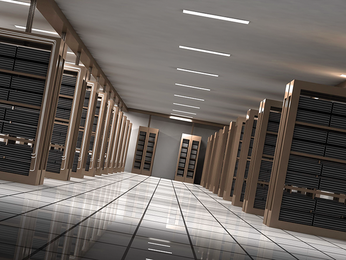 BeeGFS Parallel Filesystem Goes Open Source
The developers of the BeeGFS parallel filesystem have announced that BeeGFS is now available as open source. BeeGFS is a cluster filesystem for I/O-intensive workloads, with the focus on high performance and easy installation. The source code is available for download at the BeeGFS website.
The BeeGFS project, which is sponsored by the professional service company ThinkParQ, was already available free of charge and was typically distributed through turnkey solutions by ThinkParQ's network of international partners.
The project originally announced a desire to release the source code for BeeGFS in 2013 as part of the European Commission's DEEP-ER exascale project. According to ThinkParQ CEO Sven Breuner, "While some of our users are just happy with the fact that BeeGFS is so easy to install and doesn't require much attention, others really want to understand exactly what is happening under the hood to further optimize the runtime of their applications, improve their monitoring, or port it to other platforms like BSD. Also, being able to build BeeGFS for non-x86 architectures like ARM and Power is another important aspect that the community has been waiting for."
The GeeGFS developers are currently working with the European ExaNeST project to "develop and prototype evolved solutions for interconnection networks, persistent storage, and cooling, specifically on ARM systems."
See the press release at the BeeGFS site (http://www.beegfs.com/) for additional information.
Linux Backdoor Doesn't Need Root Privileges
Researchers have discovered a new backdoor called Fysbis that is aimed at Linux machines. The new malware has extremely sophisticated properties, and experts suspect it might have come from the APT 28 cyber-espionage group, which reportedly has ties with Russia.
One insidious quality of Fysbis is that it doesn't require root access to start working for the attacker. The malware is apparently able to enter the system at a lesser security level and begin reconnaissance, performing tests and sending information back to a remote command and control center with clues for how to escalate privileges. According to a report at TechWorm, Fysbis can "… open a remote shell on the infected machine, run commands on the attacker's behalf, find, read, save, execute, or delete files, and log keyboard input."
comments powered by

Disqus
Visit Our Shop
Direct Download
Read full article as PDF: