Customize your own GTK3 themes using CSS
Eye Candy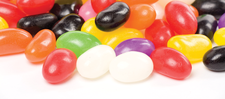 We'll show you what a GTK3 theme is made of and how you can customize it to match your tastes.
The GTK3 toolkit and graphical UI library is the foundation for many Linux applications. The list of GTK3-based applications includes popular tools such as Evolution and Shotwell, as well as desktop environments like Gnome, Cinnamon, and XFCE. Early versions of GTK3 inherited several these engines from GTK2 and used to be very themeable, but in 2015, GTK3 developers removed much of the support for themes. Starting with version 3.14, GTK3 now only uses themes based on CSS markup. That change also marked a change in terminology: a GTK3 theme is now referred to as a style sheet. In today's GTK3, anyone can still make a style sheet and use artwork assets for more stunning looks.
This tutorial explains how a GTK3 theme is organized and what it takes to alter a theme or make a new theme based on an already existing one. I'll offer a real-world example of mastering a custom GTK3 theme using the CSS markup code. The goal is to help you produce a good-looking theme that fits your personal tastes.
Inside a Style Sheet
GTK3 is a foundation of the Gnome Shell desktop and that's why trends in Gnome affect the GTK3 UI library. One recent development is the inclusion of the stock Adwaita theme in the main Gnome codebase. Gnome developers tend to discourage the use of custom style sheets and themes, but the Linux community needs more freedom and more choice and is therefore committed to desktop customization. Currently, you will not find the Adwaita CSS code in /usr/share/themes, but you can start with any other theme. The best way to learn how to use CSS for theming GTK3 is to study an existing theme and then try to modify it.
[...]
Use Express-Checkout link below to read the full article (PDF).
comments powered by

Disqus
Visit Our Shop
Direct Download
Read full article as PDF: