Securing the Linux kernel with lockdown mode
Lock It Up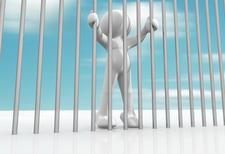 Lockdown mode makes your Linux system more secure and even prevents root users from modifying the kernel.
The term lockdown does not have particularly positive connotations at present, but prior to COVID-19, the word was used in a very positive context as a term for air-tight security. Several months ago, Linux boss Linus Torvalds accepted a series of patches for the Linux kernel that introduced what is known as lockdown mode. Lockdown mode puts limits on the power of system users – including the once-all-powerful system administrator (root) account. Putting constraints on the root account might seem very strange to Unix/Linux veterans, but security experts are happy to see this powerful new feature in our dangerous times.
Long Time Ago
When Linus finally incorporated the lockdown patches into the official kernel at the end 2019, many observers described lockdown mode as a revolutionary new feature. But lockdown mode is not a new invention. In fact, the work on implementing the function took almost seven years. And for most of that time, the Linux kernel developers were arguing – sometimes heatedly – about the right way to do it (Figure 1). See the box entitled "Linux Security Modules" for more on a solution that arose from that heated debate.
What's the Problem?
Which problem does the lockdown mechanism seek to solve? On a conventional Linux system, anyone with root privileges can do whatever they want. This means an attacker with sufficient privileges can change the core of the operating system and reload modules with new functionality. A highly sophisticated attacker can even replace central kernel features with their own versions of modules to deliberately cover their tracks.
[...]
Use Express-Checkout link below to read the full article (PDF).
comments powered by

Disqus
Visit Our Shop
Direct Download
Read full article as PDF: