Logseq links thoughts like synapses
Networked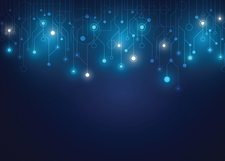 Logseq, a knowledge database note-taking app, emulates its better-known competitor Roam Research and even outperforms it in some instances.
If you are looking for an open source note-taking app, the Internet abounds with options ranging from simple, plain text apps to ones that let you display a wide variety of media. Some users, who consider special applications superfluous, find editors such as Vim, Kate, or gedit totally up to the task. Fans of open source alternatives to the proprietary top dog Evernote, currently in beta for Linux [1], want apps that offer advanced functions such as displaying images, playing back audio and video, and viewing tables or web content. And then there are proprietary networked knowledge bases such as Roam Research and Obsidian.
Logseq [2], licensed under the AGPL 3.0, offers an open source alternative to Roam Research and Obsidian. It describes itself as an open source knowledge management and collaboration platform that puts privacy first. In this article, I put Logseq through its paces to see how it compares to its proprietary competitors (see the "Alternatives" box).
Logseq at Work
Logseq goes far beyond simply storing notes. Logseq saves notes written in Markdown or Emacs Org mode [5] as plain text files, making the stored data universally usable. In addition, Logseq supports tasks, to-do lists, and journals. It manages entries in blocks, which you can link and visualize as a mind map using the Graph view to connect ideas. Logseq distinguishes between Page graphs for single pages and the entire graph for all entries.
[...]
Use Express-Checkout link below to read the full article (PDF).
comments powered by

Disqus
Visit Our Shop
Direct Download
Read full article as PDF: