9 KDE widgets that add functionality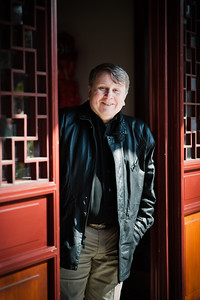 Off the Beat: Bruce Byfield's Blog
Jan 16, 2014 GMT
Widgets -- small utilities for the panel or desktop -- used to be standard on Linux desktops. Today, however, GNOME and Unity have abolished them as clutter, while on most other desktops, they are mostly confined to system meters and standard desktop features such as task bars and notification trays. Linux Mint's Cinnamon is starting to offer a few innovative ones, but, of the six major desktops, only KDE has encouraged an extensive ecosystem of widgets that provide extra bits of functionality.
KDE does have its share of system meters and standard features in its list of widgets. You can also find toys like a bouncing ball and a puzzle, and pieces of functionality that you can also find online, such as a currency converter. However, far more KDE widgets actually add features to the desktop, or else provide alternatives for existing features.
Right-click on the panel's or the desktop's toolbox, the so-called cashews, and some of the most useful widgets you can find include:
1. Activity Bar: Activities are KDE's task-oriented virtual desktops. The Activity Bar is one of several alternatives for easily switching between them. Looking like a traditional taskbar with each Activity's icon and text, it can be positioned horizontally or vertically on the desktop, and is far less intrusive than the horizontally-scrolling window that KDE uses by default to select Activities.
2. Keyboard: A virtual keyboard, this widget is useful on a touch-screen and adds a degree of accessibility to KDE (You can find other accessibility features among the widgets, as well as among the Desktop Effects listed in the System Settings).
3. Keyboard Layout: This widget switches keyboards on the fly. Why it isn't a standard part of KDE rather than an icon remains a mystery.
4. File Watcher: Want to know if a big file has finished downloading without opening your browser? To see if a process is finished? To be sure that key system files aren't being edited by an intruder? If you do any of these things regularly, then File Watcher deserves a place on your desktop.
5. Icon-Only Task Manager: KDE's default taskbar offers options for what it displays, the order in which open windows appear, and how windows are arranged on the screen. What it doesn't do is display only icons, a feature that can save space on the panel, especially when combined with KDE's preview feature, the way that this alternative widget does. The result is a task-manager that can easily hold a dozen running applications without stacking them or making them illegible. The only weakness is that the icon-only task manager doesn't have the preview mode of the standard one.
6. Kate Session Changer: Kate is KDE's text editor. It supports multiple sessions, each with its own configuration, but if you start Kate from the menu, you must start Kate first before choosing the session. With this widget, you can launch Kate with the session of your choice -- without remembering the options to do the same thing from the command prompt.
7. Konsole Profiles: Similar to the Kate Session Changer, except for Konsole, KDE's terminal. Each Konsole profile has its own setting for the shell, working directory, appearance, history, keybindings, and other features such as cursor color and character encoding.
8. Lancelot:- Like most desktops, the fourth KDE release series abandons the classic menu that spills across the screen in favor of one confined to a single window. However, this new menu displays only one menu level at a time, which sometimes makes navigation confusing. Lancelot is a hybrid of the new and the old, confining itself to a single window but showing two menu levels at a time, which is usually enough to make navigation easier.
9. Magnifique: Magnifique is one of three magnifying glasses for the KDE desktop (the other two are in Desktop Effects in the System Settings). Mostly useful for the visually-impaired, it can also be occasionally useful if you want a closer look at a picture.
Probably not all these features are for you -- but that's the point. Where many desktops would install these features without giving you a choice, KDE gives you a choice, even for basic features like menus and task manager. But with over ninety widgets ready to add to your desktop or panel, and another couple of dozen available to download, you should have no trouble find at least a few that will make life easier for you.
Add enough of them, and you may even want to create an Activity using the Newspaper or Grouping template to devote a desktop entirely to utilities. You could, for example devote an Activity entirely to system monitoring, or to the sort of tools that usually require you to open a web browser, such as converting units of measurement or checking on the latest Bitcoin conversion rate.
Other desktops might have declared them obsolete, but in KDE the widgets are still an integral feature, helping you configure your desktop for the whatever you need to do.
comments powered by

Disqus
---
Support Our Work
Linux Magazine content is made possible with support from readers like you. Please consider contributing when you've found an article to be beneficial.
---