OOo4Kids: A workable compromise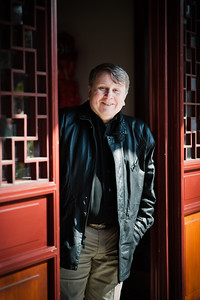 Off the Beat: Bruce Byfield's Blog
Sep 22, 2010 GMT
I am always of two minds about office suites or applications for children. On the one hand, I can see the value of offering a simplified interface for learning on. On the other hand, I wonder if children shouldn't start with the interface they will be using as adults, so they don't how to learn the interface all over again. OOo4Kids balances these conflicting needs better than any application I've ever seen -- so much so that I think that the main OpenOffice.org project could benefit from adopting its code.
As the name implies, OOo4Kids is a version of OpenOffice.org designed for children between the ages of 7 and 12. Its recently-announced 1.0 release is available in 13 languages, and on all major operating systems, as well as Sugar OS. Source code and .deb packages are available on a web site separate from the main one.
OOo4Kids starts with a splash screen that summarizes many of its differences from OpenOffice.org. It offers only the four main applications -- Writer, Calc, Impress, and Draw -- as choices, leaving out the database and equation editor, as well as any list of recent documents. In fact, unlike the original, all choices are available as icons, with none in the menus. Both fonts and icons are considerably larger than the original as well.
These characteristics carry over into each application as well. In all applications, the default view is 115%, making the editing window slightly larger than in standard OpenOffice.org In Writer, OOo4Kids has only a single toolbar, and even that is sparsely populated. Similarly, in Calc, the default number of rows and columns are reduced from hundreds to a couple of dozen, and more cannot be added.
Go through the menus, and dozens of features, ranging from document properties to advanced Find features and Change options are missing. In Calc, the number of functions is also limited. General options are also pared down, with some, such as Java source missing together. Other general options, such as Colors, are redesigned, with larger displays of the predefined colors.
These selections of what to omit are not always ideal. In particular, Calc is missing most of the features for manipulating functions, especially those that make the spreadsheet application suitable for text lists. But, for the most part, the feature sets that are available are precisely those that users of any age are likely to use. OOo4Kids even includes the styles and formatting floating window mostly unmodified, which has the advantage of allowing teachers to train students in the advanced use of a word processor.
Striking a balance
At first glance, these simplifications might seem cramping. However, they are less restrictive than you might think for two reasons.
First, many -- though not all -- of the missing features are still listed in the menus. You may not be able to use many Calc functions in OOo4Kids, but you can at least see the general categories that are missing. While this might be like a loose end that the project simply hasn't got around to tidying, it has the advantage of making clear that only selected features are enabled. Although users may not be able to access the full-feature set, they are reminded that it exists, which may help to prepare them for the re-learning that is necessary when they graduate to the complete office suite. For that reason, I would argue against completely tidying the menus in OOo4Kids.
Second, and more importantly, OOo4Kids introduces the concept of different levels of interface complexity. You may not notice the difference between levels in Impress, which, being the presentation program is the simplest of the four main applications, but in more feature-rich applications like Writer or Calc, the difference is obvious.
For instance, when Calc is set to the Beginner level from Tools -> Options ->OOo4Kids -> General, only 7 functions are available. By contrast, at the Average and Expert Levels, 21 are ready for use.
Neither the help nor web sites says so in as many words, but the intent is apparently to gradually introduce users to the idea that more features await them, and get them accustomed to the idea. This arrangement strikes me as a workable compromise between the two possibilities of how to design children's software: The number of choices are reduced, but the fact that more are available to learn one day is obvious from the start.
Lessons for the parent project
There is more to OOo4Kids than what I have mentioned here. For instance, you can use a password to lock options (the default is "prof"), so that users cannot change them.
However, OOo4Kid's interface levels, while not perfect, strike me as the features that are most potentially useful for OpenOffice.org itself. Instead of debating whether to use a ribbon interface rather than the classic menu and toolbar, perhaps OpenOffice.org could go its own way and allow users to select their own level of complexity.
Unless I'm mistaken, many users have no need of OpenOffice.org's advanced features, so why should they be distracted by them? A reduction of visible features might be especially handy for those who combine the need for accessibility and straightforward office tasks, since the simpler interfaces could give them more screen room for the icons they do want.
OOo4Kids has a clear design philosophy, and has followed through on it beautifully. But if the members of the main OpenOffice.org project have any sense, they will look at OOo4Kids to find code that everyone can use, not just children.
Comments
How about GimpLight or Gimp4Kids?

"A reduction of visible features might be especially handy for those who combine the need for accessibility"

It took me years to realise that it was possible to set up Gimp's menus and dialog windows, save a pleasantly useable configuration and disable the "Save settings on exit", since which time the Gimp has been very much more useable for me. There was once a useful guide / download called GimpShop (from where I learned that the settings could be customised and locked), although that project seems to have taken a different direction.

Presumably, the customised interface settings could be distributed (and reset) using a simple text configuration file like those used by Gimp, so that the software package was a standard install.

OOo4Kids: A workable compromise

Hi,

Thank you very much for your kind article, showing you deeply tested the software, and even more

If I can add one word about OOo4Kids, I'd invite you to test the annotations mode, with Impress.

And last but not least, we are working on a similar software, named "OOoLight". Same philosophy than OOo4Kids, but for adults. All of this being yet a lab for experimentations with students


--
ericb
comments powered by

Disqus

Issue 268/2023
Buy this issue as a PDF
Digital Issue: Price $12.99

(incl. VAT)