News
News
Updates on Technologies, Trends, and Tools
Linux Pro Online * <U>www.linuxpromagazine.com<U>
Off the Beat * Bruce Byfield
11 Ways to Fit into a Free Software Project Many technical writers believe that all they need are writing skills. Consequently, my contracts usually began with a period of proving to developers that I could handle the technical details as well.
Gluglug Laptops Get FSF Respect Your Freedom Certification To some, free software is just a pay cheque or a way of life. However, for some, it means working toward the goal of free-licensed computers that are fully controlled by their users.
Free Software's Lack of Women Leaders Counting the number of women active in free software may be impossible, but governing boards and executive teams are listed clearly – and women are seriously under-represented on almost all of them.
Productivity Sauce * Dmitri Popov
Build Your Own Portable Linux Distro with Porteus Building a customized Linux distribution can be a daunting proposition – unless you use Porteus Wizard. This clever and simple service lets you create a custom Live CD distro that fits a USB stick and loads in RAM.
Send Tabs from Desktop Version of Firefox In a previous post, I described how to use Firefox for Android to send tabs to other devices and machines, but what about the other way around: sending tabs from the desktop version of Firefox to Android devices and other machines?
ADMIN HPC * <U>http://hpc.admin-magazine.com/<U>
Understanding I/O Patterns with strace, Part III By Jeff Layton
In the third article of this three-part series, we look at simple write examples in Python and track the output with strace to see how it affects I/O patterns and performance.
ADMIN Online * <U>http://www.admin-magazine.com/<U>
An Introduction to FreeNAS By Ben Milman and Mark VonFange
We provide an overview of FreeNAS and ZFS, its main filesystem, then show you how to set up and maintain a FreeNAS installation.
Data Visualization Tools By Tim Schürmann
Logfiles contain extremely useful traces of everyday events – if only they weren't so boring. Fortunately, special tools help you generate and even animate colorful, easily interpretable graphics.
Incremental Backups on Linux By Jeff Layton
Although commercial Linux backup tools are available, many people prefer open source to better understand and control the backup process. One open source tool that can do both full and incremental backups is rsync.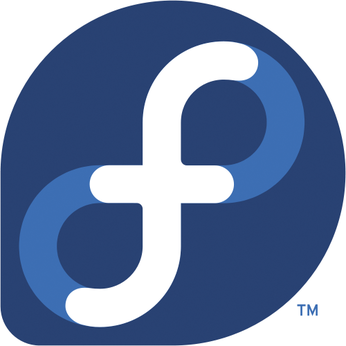 The Fedora Project has announced the release of Fedora 20. Fedora is the community Linux distribution sponsored by Red Hat. Updates and innovations that debut in Fedora often make their way into future releases of Red Hat's flagship Enterprise Linux distro.
The latest Fedora includes many updates and additions. Topping the list is X2Go, a fork of NoMachine's NX3 libraries for remote desktop access. According to Fedora, "X2Go packages allow Fedora to work as a scalable server or versatile client. Entire desktop sessions can be paused and migrated, and the software supports audio and file transfers."
Many desktop improvements appear by way of updates to the optional desktop environments. The Cinnamon 2.0 desktop includes enhanced user management, improved windows effects, and an enhanced Nemo file manager. Gnome 3.10 provides smart card support, a new Gnome Maps mapping application, and a streamlined music player (Gnome Music). The KDE 4.11 and Enlightenment E17 desktops also include several improvements.
For system admins, Fedora 20 includes several security enhancements. For instance, the System Security Services Daemon (SSD) now supports mapping between Windows SIDs and POSIX IDs. Virtualization improvements include ARM emulation and libvert client access control.
Red Hat has announced it is joining forces with the community-based CentOS project. CentOS has built a huge following and a vast user base through its popular Linux distribution, which is based on Red Hat Enterprise Linux (RHEL) source code.
The alliance marks the end of a tense, and sometimes litigious, standoff between Red Hat and CentOS. Red Hat charges real money for a RHEL license, and the presence of no-cost clone systems, offering virtually identical functionality without support or hardware certifications, threatened the delicate balance of Red Hat's complex business model. Consequently, CentOS was not allowed to mention that it got its source code from Red Hat. The new detente is an acknowledgment that the enterprise space is getting too complicated for a single company, and independent projects such as OpenStack, KVM, and Docker present integration challenges that exceed the capabilities of Red Hat's conventional development model.
For the past 10 years, Red Hat has used the Fedora community distro to test new technologies and innovations that would one day find their way into RHEL. However, the experimental nature of Fedora, and the lack of a long-term support option, means Fedora has never been a tool of choice for enterprise customers. Enterprise users who want Red Hat know-how without Red Hat licensing fees have therefore gravitated to community clones like CentOS.
Recently, this community enterprise space has been a focal point for innovation, and Red Hat is teaming up with CentOS to bring an enterprise-ready free Linux into its distribution portfolio. According to Red Hat, Fedora will continue as an innovation engine and test bed for new technologies. RHEL will continue to provide comprehensive support for fee-based corporate customers. CentOS will fill the missing space in between for enterprise users who like Red Hat but are not are interested in RHEL-style comprehensive support contracts. Red Hat, on the other hand, will be in a better position to harness the power of CentOS community development and bug hunting when integrating technologies such as OpenStack with RHEL's other enterprise products.
W3C Promotes Media Source Extensions
The World Wide Web Consortium's HTML Working Group has released Media Source extensions as a Candidate Recommendation. According to the W3C, the Media Source extensions "… extend HTMLMediaElement to allow JavaScript to generate media streams for playback." The extensions will allow, among other things, "… adaptive streaming and time shifting for live streams," enabling new options for video editing and content blending in advertising.
The specification is backed by Google, Microsoft, and Netflix. Developers are encouraged to implement the Media Source extensions in real-world software. The specification will remain in its current Candidate Recommendation status until two independent implementations exist. Until then, the Media Source extensions are considered a work in progress not officially supported by the W3C.
Sincerity: Put your Favorite Stack on Java
The open source Sincerity project announces the beta version of Sincerity. The goal of the project is to create an easy way to install web software stacks on the JVM platform. Sincerity works with frameworks that did not originally come from the Java world but now also run on the JVM thanks to a Java implementation of the programming language (e.g., Ruby on Rails and Django). Sincerity also supports the Big Data framework Hadoop, the servlet container Jetty, the Apache Solr search engine, the OSGi platform Apache Felix, the repository manager Sonatype Nexus, and the Lightweight Java Game Library. The software currently supports projects that are written in JavaScript, Python, Ruby, PHP, Lua, Groovy, Clojure, and Scala.
Sincerity is licensed under the Free LGPL 3.0 license.
Valve Announces SteamOS Beta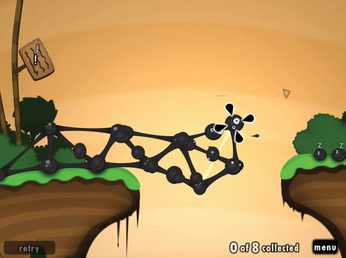 Valve, makers of the Steam gaming platform, have unveiled the beta version of a new Linux distro optimized for Steam gaming. SteamOS is available for download at the Steampowered.com website.
SteamOS is intended to support Valve's new Steam Machine gaming system, which Valve refers to as "livingroom hardware." (Steam machines are currently in beta testing.) Users can experiment by installing SteamOS on their existing hardware while they wait for the Steam Machines. (See the article on SteamOS on page 14 of this issue.)
Current versions of SteamOS only support NVidia graphics cards, but work is under way to offer Intel and AMD graphics support.
Valve has pushed far into the Linux space since announcing the Steam client for Linux in July 2012. With the complete system – comprising a hardware platform, OS, and online store – the company will be in position to challenge larger game vendors such as Microsoft and Sony.
As this magazine went to press, Valve announced that more than 12 designs for Steam machines are now in production and will be released in 2014. Steam machines will start as low as US$ 499, with top-end systems "rivaling today's bleeding edge gaming PCs."
Google Compute Engine Open for Business

Google has announced that the Google Compute Engine cloud service is now open to the general public. The Google Computer Engine, which was first unveiled at the Google I/O conference in 2012, is an Infrastructure as a Service (IaaS) cloud that will compete with similar services available through Amazon's AWS and Microsoft's Azure.
According to Google VP Ari Balogh, who posted the announcement in his blog, "Compute Engine is available with 24/7 support and a 99.95% monthly service level for your mission-critical workloads. We are also introducing several new features and lower prices for persistent disks and popular compute instances." The new features, based on feedback received through the preview phase, include the ability to run any out-of-the-box Linux distro (the preview was limited to Debian or CentOS with a Google-modified kernel), as well as transparent maintenance and new 16-core instances.
Standard pricing ranges from US$ 0.104 per hour ($.0114 in Europe) for a single-core system with 3.75GB of RAM to US$ 1.659 ($1.825 in Europe) for 16 cores with 60GB of RAM. Alternative pricing is available for high-memory, high-CPU, and shared-core systems.
It is hard to imagine that the arrival of the huge and powerful Google won't have some lasting effect on this market, but of course, Amazon, Microsoft, and other emerging cloud vendors like Oracle and HP are also huge and powerful, and many of these alternatives have years more experience in the IT server space. To truly succeed, Google will need to expand its brand beyond the end user space where it is now most associated. Even if Google doesn't take over the cloud as it took over search, its presence can only lead to increased competition, which could lead to lower prices and more services for cloud consumers.
C++ Developers Want to Integrate Cairo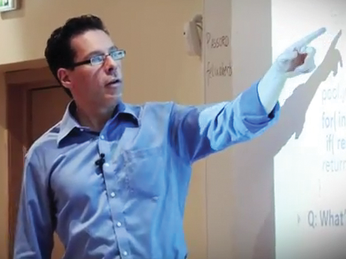 The ISO C++ committee hopes to adopt a modified version of the popular 2D Cairo graphics library.
C++ guru Herb Sutter wants to raise the graphics library for the ISO standard.
Herb Sutter, Chairman of the ISO C++ standardization committee, posted a message to the Cairo list stating that C++ developers plan to integrate the Cairo graphics library as a standard in ISO C++. Cairo is a vector-based 2D graphics library used in numerous open source projects, including Gtk+, Firefox's Gecko layout engine, and the statistics programming environment R.
Although Cairo is actually written in C, the standardization team is investigating the possibility of converting the library to C++ through "mechanical changes," with scripts and other automation tools to transform the C-specific features into C++ equivalents. According to Sutter, "we believe Cairo itself is very well written C (already in an OO style, already const-correct, etc.) … ."
A C++ interface for Cairo called cairomm already exists, but the C++ developers are concerned that cairomm might not be in active development.
Dark Mail Reaches Crowdfunding Goal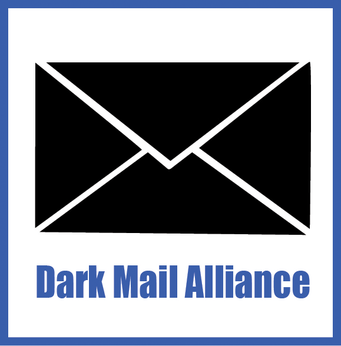 The Dark Mail Alliance has reached its crowdfunding target, which means Dark Mail now has the funds to continue with its goal of re-inventing email security. The Dark Mail project raised US$ 212,513 from 2976 Kickstarter backers.
The Dark Mail project was launched by Lavabit and Silent Circle, two secure email services that went offline when the revelations of NSA spying forced the founders to conclude they could not guarantee the privacy of users. The developers pledged to use the money to "cleanup and release the source code that was used to power Lavabit as a f/oss project with support for dark mail added."
The Dark Mail protocol adds several privacy features that aren't present in conventional SMTP email, such as metadata encryption and peer-to-peer delivery that avoids storing messages on a central server. Adding Dark Mail technology to the original Lavabit source code will create a new prototype for private email that the Dark Mail developers call Email 3.0.
The project has assembled an impressive team of programmers and cryptologists to help implement Dark Mail, including Phil Zimmerman, creator of the popular PGP email encryption tool, who serves as President of Silent Circle.
The Extreme Science and Engineering Discovery Environment (XSEDE) released a new set of tools to help campus sys admins install XSEDE cluster software on their local lab cluster. The new tools will improve compatibility with the XSEDE supercomputer network. XSEDE supports 16 supercomputer sites and other "high-end visualization and data analysis resources" around the US. The new tools are designed to better integrate campus clusters that might not be fully compatible with the XSEDE system.
For more information on the tools, visit the XSEDE repository or contact their campus bridging hotline at campusbridging@xsede.org.
comments powered by

Disqus
---
Support Our Work
Linux Magazine content is made possible with support from readers like you. Please consider contributing when you've found an article to be beneficial.
---