Examining the costs of reusing old hardware
True Value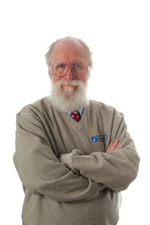 "maddog" takes a look at some of the costs, as well as advantages and disadvantages, of refurbishing old hardware.
One of the earliest uses of GNU/Linux was in the reuse of older hardware. Do you have an old 386 computer hanging around that's too slow for your new version of Microsoft? Put GNU/Linux on it and turn it into a router or a DNS server. Later, there was a movement for recycling old hardware, stripping it down, cleaning it up, reconfiguring it, and creating systems either for people that could not afford a new computer or for school labs using the Linux Terminal Server Project (LTSP) to run them. This approach was particularly effective when new desktop computer systems were selling for thousands of dollars. Additionally, some of the harsh chemicals that were in computers made it better to recycle the computer than to throw it into the landfill and buy a new one. Naturally, too, Free Software was a fit for these machines because the license was gratis and the new owner would not have to pay for the software on their "new" machine.
Although there are still people who cannot afford a new computer, some of the costs of reusing these machines warrant re-evaluation of reuse decisions. For restoration, the machines need to be gathered up and transported to a place they can be reconfigured. Sometimes, they are donated by a large company that will pay for transportation to the point of reconfiguration. Then, the machines typically need to be taken apart and reconfigured – or at least tested for usability: Is there enough working memory? Are the fans still good? How much disk space does it have? Then, the software must be loaded and configured. Although this work is often done by volunteers, it still costs time and money.
After the machine is ready, it has to be deployed to the new owner. In some cases, this new owner might be overseas, which means the machine needs to be packed for transportation. Then, at the receiving end, import duties may be applied to these computers that would otherwise have been thrown in the dump.
Electricity charges in some countries (e.g., Brazil) average 17 cents per kilowatt hour (kWh). In the United States, it is 12 cents, and in Denmark, it is 41 cents. Within each country, the electric rates can very wildly from those stated. Many older machines have 250- to 350-watt (or higher) power supplies in them, and some gaming computers have 1,000-watt supplies. These computers do not use these amounts of electricity all the time, but you could probably put your average desktop at 200 watts. Therefore, if these computer systems (0.2kWh) are left on for eight hours a day, 200 days a year, the cost in Brazil (0.17 US$/kWh) is US$ 54.40 per year. A CRT monitor that uses an average of 50 watts uses US$ 13.60 dollars of electricity every year, for a total of US$ 68.00 per year for both the desktop and the CRT. LCDs typically use less electrical power, but LCD monitors have not really entered the "donation stage" yet.
A laptop, on the other hand, uses about 100 watts total, including the screen. The electricity usage of the traditional laptop is 0.1kWh x 8 hours a day x 200 days a year x 0.17 US$/kWh is US$ 27.20 per year – a savings of US$ 40.80 per year. A netbook, which typically uses a lot less electrical power (along the lines of 17 watts) uses only US$ 4.62 of power a year.
All of the numbers I have been talking about are numbers for actually running the equipment; if you live in a warm climate, however, you have to worry about cooling the equipment, too. A very rough "rule of thumb" is that for every watt of electricity you use to run your computers, you need two watts of electricity to cool them. Thus, the total numbers are US$ 204.00/year for the desktop, US$ 81.60/year for the laptop, and US$ 13.86/year for the netbook.
The cost of hardware keeps going down, and the cost of electricity (and cooling) just keeps going up.
Another reason to examine the utility of refurbishing versus buying new is that the capabilities of the newer equipment are outstripping older ones by far. Many newer laptops and desktops are 64-bit and multicore, yet they still have an operating cost for electricity that is less than the older equipment – by far.
To the groups that are refurbishing systems, I thank you for your enthusiasm and work, but I suggest that you look at programs from vendors to purchase new, more energy-efficient computers in bulk without a "proprietary" operating system on them (thereby avoiding the so-called "Microsoft Tax"). I also recommend evaluating both your and your end users' total costs.
comments powered by

Disqus
---
Support Our Work
Linux Magazine content is made possible with support from readers like you. Please consider contributing when you've found an article to be beneficial.
---