Making money with Free Software
Money Matters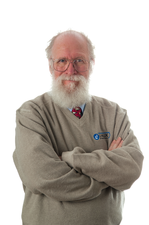 "maddog" offers some tips to help you determine the real value of your services.
People often ask me how they can make money with Free Software, and usually I can answer that question in a few sentences. Other times, it takes a few iterations with the person asking the question.
To begin, make sure you do not fall into the trap of pricing your services too low. Many people in Free Software think that doing the coding or the systems administration work is "simple," and they will charge a minimum amount of money just to get the job. Several things are wrong with this strategy.
First, you may not cover the costs of doing the work. Hidden items may cause you to spend more time on the task than you thought you would. Perhaps something was overlooked in the evaluation and this task will take you much more time than you thought; thus, you will lose money on the job.
Second, when you create a price for a service or a product, it is always easier to reduce the price if the customer hesitates than it is to raise the price if the customer is enthusiastic and you could have charged more for the service.
Third, the cost of the service is more than just the number of hours you spend at the customer site. You have to advertise, find the customer, do paperwork on the service, and account for the training and overhead of your business. You may have to pay for travel expenses to the customer's site and for the time it takes to get there.
Fourth, by charging only what you think your time and materials are worth, you devalue the worth of your expertise. Hopefully, by the time you have finished the work, the customer's systems run better and more efficiently, which has real value to the customer. You have a right to expect that you should benefit from some of the money and time your solution has saved the customer.
A lot of people complain that their customers do not want to pay them what their work is worth. Fine! Do not take on those customers. Find another one who is willing to pay what your efforts are worth. Also, when you are talking to a potential customer, be sure to make them aware of how much time, effort, and heartache you will be saving them, and ask them how much that time would be worth to them. I have known many business people over the years, and you will find that they value THEIR time highly, so they will understand that what you are really selling them is "time recovery" for time that would normally be wasted by them dealing with their computer systems.
People are notoriously bad at doing preventive maintenance, which includes backing up systems and making sure they review the logfiles. Only when they need to restore a damaged file or find that their disk drive is making odd sounds do they wake up to the fact that the preventive maintenance has not been done. If you remind them up front how much they will lose if this maintenance is not done, they may be willing to pay you more to do it for them in a timely fashion.
A friend of mine in Canada runs a preventive maintenance company that remotely monitors systems using a small "black box" attached to their customer's network. Periodically, a customer tells him that they do not want his service anymore, because they have never seen any need for it. After he turns off the service for a month or two (and the customer's systems start to crash) the customer sheepishly calls him back and asks to have the service reinstated, which he gladly does for a substantial increase in price.
When working for Digital Equipment Corporation, I encountered a task that was going to take a clerk about nine months to finish. Additionally, some of our customers were not going to get the updates they needed until that task was finished. I wrote a shell script that automated the task, and it took me about one quarter of a day to write it. At that time, I was being paid about $30 an hour as a salaried employee. If that was all that process was worth, then Digital broke even by paying me about $60. However, if I had not written that shell script, the clerk would have had to work for nine months at about $15 an hour, for a total of $21,600. More importantly, the customers received their updates nine months early (and with many fewer mistakes than would have happened with a tedious manual process), which was worth a LOT in customer good will.
Make sure your customer is willing to pay you the value of your services. If not, the proper response is "Thank you for your time" as you leave.
comments powered by

Disqus
Visit Our Shop
Direct Download
Read full article as PDF: