Two approaches to providing service
Service Matters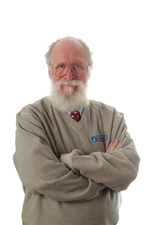 "maddog" describes some scenarios for providing computer services to customers.
Last month I wrote about pricing services, which I hope some of you in the business of selling Free Software found useful. This month I am going to write more about selling Free Software – in particular, what may happen with some problem customers along the way. In doing so, I will describe two main types of service businesses, which I will call "break and fix" and "service contract."
Break and Fix
With the "break and fix" scenario, the customer typically finds you when they have a broken system. You have a store or a website for them to contact, or you might work out of your home.
You have a price list of typical things that can go wrong with a computer such as replacing a disk, backing up a system, restoring a file, or adding memory, and typically these prices are only for the labor involved, not for the additional hardware. You should also explain to the customer that the price list provides an estimate only and, if something unforeseen comes up, you will contact them before charges go over the specified amount. To save headaches, you should also have a minimum price that includes opening up the machine, which can be used to pre-pay the services provided.
As an example, a customer comes in and says that their "computer is broken." You tell them that just to open the computer to find out what is wrong will cost $90, but you can deduct that cost from the other labor charges to fix the machine. You find out that it needs a new disk ($30) and some more memory. You call the customer and they agree to the hardware charges, with labor charges of $20/hour.
From the point that the computer is now open, it takes you only half an hour ($10) in labor to install both the disk and the memory and to put the computer back together. It then takes you an hour ($30) to install another copy of the operating system on the new disk. You then charge the customer $90, because they have already paid that for opening up the computer, plus the hardware charges for the disk and memory.
If, on the other hand, you open up the computer and you see that it needs more than nine hours of work to fix it, you should call the customer and tell them an estimate of the final cost in hardware, software, and labor. Note that I said "software." If the customer is using proprietary software they must pay for any proprietary software needed. You, as a business person, should not put yourself in the position of helping them be software pirates.
My example is only that, an example. You may decide to charge your customers in a different way for break and fix, but be very clear and specific about the charges you are going to make and state them as early as possible so the customer knows the entire cost of the service upfront.
Many problems exist with the break and fix approach. From the customer's standpoint, their computer is broken while you have the system for repair. Unless they have a spare system (or you can loan them one while you fix theirs), they cannot work during that time. Also, the customer is hit with an expense that they had not anticipated, which may be a hardship for them to fund at break and fix prices. The break and fix approach can mean uneven work and revenue. Statistically speaking, you should have a regular flow of work coming in and regular revenue. Practically speaking, however, you might experience long periods of time with no customers and no revenue.
Service Contract
Another way of doing business is to form a relationship with a customer and share a service contract to provide a certain number of labor hours every week. During these hours, the service provider performs whatever labor the customer's computing environment needs. Presumably, in that time, the service provider will find any machines that are on the verge of failing or that have disk drives that are filling up and fix the problem before it affects the customer.
Typically, per-hour labor charges for a service contract are much less than for break and fix, because it allows the service provider to better manage their time and guarantees them a certain amount of work (and revenue) every month. The customer, on the other hand, gets a discount on the hours of service and a planned expenditure for the service. Your service contract will need a strong penalty for early termination without cause, because some customers will keep the contract until they think most of the work is done and then cancel it – using the service contract more like a cheap break and fix relationship.
comments powered by

Disqus
---
Support Our Work
Linux Magazine content is made possible with support from readers like you. Please consider contributing when you've found an article to be beneficial.
---