Klaus Knopper answers your Linux questions
Ask Klaus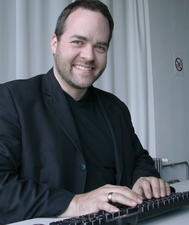 Klaus Knopper answers your Linux questions.
Gnome Crash
Klaus: Knoppix 7.4 crashes on Live DVD and also installed on a USB when trying to boot on Gnome. This is the first time I have had this problem with Knoppix. I think it may be a bug in the software rather than a defective DVD. I like Knoppix very much, and Gnome is my preferred desktop. I hope you can help me in solving this problem.
Thanks, John
You probably refer to Gnome "crashing," not to Knoppix itself. Indeed, the Gnome authors pushed some dramatic changes to their upstream source, which is the basis for all Debian derivates, a while ago [1].
While the information about completely dropping "fallback" mode is not entirely accurate, it has become more difficult to run the "old" Gnome environment. Because of the "enhanced user experience" design feature, gnome-shell (which is the new Gnome graphical user interface) now relies on a graphics card with certain 3D and acceleration features, much as Compiz does, the "old" launcher functions seem to be less maintained.
For a while, a working gnome-fallback package existed, but that does not seem to work reliably anymore if SOME but not ALL of the required graphics card features are found. You end up with the "Oops – something went wrong" message that you probably refer to, and need to reboot (Figure 1).
I tried to avoid this message by adding a small script that will start LXDE instead of Gnome in case Gnome fails to start (Figure 2); unfortunately, Gnome will not always detect missing graphics capabilities, so a range of computers between the "working" gnome3/gnome-shell desktop and the LXDE fallback end up with the "Oops" message. It looks like your computer is one of them.
Gnome 3 may or may not evolve some day to support more graphics cards with "sufficient, but not perfect" 3D capabilities in later versions (Figure 3). You might want to get involved in a direct discussion with the Gnome developer team about this issue, as other Gnome users already have [2] [3], giving feedback about your graphics card and desired usage of Gnome.
Learning Linux
Dear Klaus, I am interested in learning Linux. I have no prior knowledge on Linux. Kindly let me know where to start.
With Regards, Karthikeyan
As a Live distribution, Knoppix can function as a convenient start for "learning by doing" without prior installation or too many risks to a computer running another operating system [4]. However, comprehensive literature, both in print and online, abounds for a first start with various GNU/Linux distributions [5].
Forums for Linux newcomers may also provide help for your first steps. However, much like searching for the ultimate how-to on using the Internet, you won't find a book or website that covers "all and everything," so specific topics of interest are good to focus on first [6]. If you plan to use a GNU/Linux distribution installed on a hard disk regularly at some point in time, just check for documentation, hints, and tricks in an online review.
comments powered by

Disqus
---
Support Our Work
Linux Magazine content is made possible with support from readers like you. Please consider contributing when you've found an article to be beneficial.
---