Graham searches for the best new free software
FOSSPicks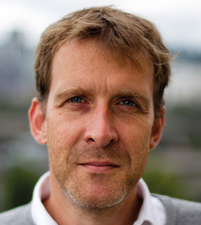 Calligra 3.0, SystemdGenie, Kaku 1.8.5, Alacritty 0.1, Standard Notes, Handbrake 1.0, Synfig Studio 1.2.0, Iridium, KeepPassXC 2.1.0, Voxeliens, and Wine 2.1.
Productivity Suite
Calligra 3.0
KDE's closest approximation to an office suite (if that term still means anything) has always been a loose collection of applications bundled together as Calligra. The occasionally huge difference in the maturity of the bundled applications has often caused criticism, as too has the flaky nature of its cornerstone applications like Calligra Words, the word processor. But I have always found the suite to be a useful addition to any KDE desktop and have hoped this collection would get some much needed attention.
Calligra Words, in particular, is one of my favorite KDE applications. As you might expect, it can be reconfigured endlessly. As a writer, this is important because it allows the user to remove the many distracting elements on display and leave the editing environment front and center, complete with word count. When pared back like this, Words was my favorite distraction-free word composer. But saving and loading issues, plus its adherence to ODT, often caused problems, and I eventually moved away.
That's why the release of Calligra 3.0 is so important. Not only has it given the development team an opportunity to rationalize the disparate nature of the collection, it has also meant addressing many of the old bugs and shortfalls. Krita, formerly of Calligra 2.x, is now big and successful enough to stand on its own, while Author, Flow, and Stage have been dropped, leaving the suite with five core applications: Karbon, the vector image editor; Kexi (released separately) the database; Plan, the project planner; Sheets, the spreadsheet; and the aforementioned Words.
The main feature for this release is that everything has been ported to Qt5 and KDE Frameworks 5, finally bringing the suite into the modern era. This was a major undertaking and is responsible for Calligra running so fast and feeling well integrated with the remainder of the KDE desktop. My favorite application is still the word processor, Words. It's never going to be as powerful as LibreOffice, but this means it's much easier to use and much quicker, too. In particular, in true KDE style, many different kinds of panels can be added and removed according to your needs allowing a level of visual configuration I've not seen in any other word processor. This feature is common to all of Calligra's applications, and it's something that KDE users will appreciate.
Karbon and Sheets are perhaps eclipsed by more famous alternatives, but they're both excellent options to have installed alongside Words. Karbon is perfect for editing of SVG icons, for instance, or creating a quick scalable diagram. Sheets is equally good at creating tables of numbers, and if you need a more ambitious solution, exporting as ODS works flawlessly. The project planning tool, Plan, is perhaps the weakest application here, but it's a valuable option simply because there's so little software of this nature on Linux, and it's perfectly suited to personal goals and projects. If you're a KDE user, or you've been looking for a lightweight and functional office suite that isn't LibreOffice, Calligra is definitely worth an installation.
Project Website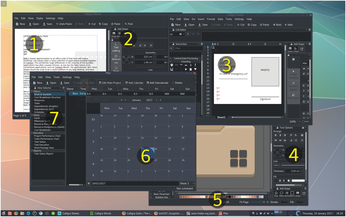 Systemd Editor
comments powered by

Disqus
Visit Our Shop
Direct Download
Read full article as PDF: