Doghouse – Subutai
Doghouse – Subutai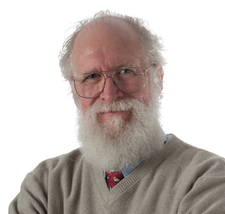 Two months ago, I introduced in this column Subutai, the open source peer-to-peer cloud software created by OptDyn. Since that time, people have asked how they might use Subutai in their work and at home.
Many people store their data in commercial clouds, like Amazon, Google, or Microsoft Azure. While this can give them access to their data from many different machines, both inside and outside their facilities (whether it be home or work), it also means that their communications costs can go up if they are accessing their data a lot from outside of the cloud infrastructure.
Imagine if you are working at home storing your personal music, pictures, and other data in one of these commercial clouds. You pay for the Internet bandwidth to transfer the data to the cloud, and you pay for the bandwidth again to access it in the future. To fix this problem you might, as many people do, set up a network-attached storage (NAS) system at home or at work and access your data directly when you are in the local environment. Unfortunately, this also means that your data may not be easily available when you are not in the same network as the NAS system. By setting up your own cloud with Subutai and using it in conjunction with your NAS system, you can access your data from the NAS without paying your Internet provider for the bandwidth – and typically at much faster speeds than the Internet provider can sell you. When you go outside of the local network, the Subutai peer-to-peer cloud software still allows you to access your data transparently.
One of the other ways people use commercial clouds is to back up their data. For small amounts of data, this service may be free, but often those data costs quickly increase, and you end up paying a monthly charge.
If both you and a trusted friend or relative have a NAS system at home, you could set up a relationship in which you do backups to their NAS system and they do backups to yours. In case of disaster (fire, theft, flood), you can take a new disk to their home, rapidly copy your data to that disk, and restore all of your files to your new NAS system. If time is not an issue, you could do this restoration over the Internet without even going to their home.
Another usage would be to create a Live flash memory stick of your favorite GNU/Linux distribution with persistent data and Subutai incorporated. Having booted your Live distribution and set up Subutai, you now have access to your cloud environment. When you shut down the system, all of your data is kept in your private Subutai cloud, and the persistent storage keeps your Subutai settings, ready for the next time. For travelers like me, it might mean that all I have to bring with me is that flash stick, and I can use almost any laptop or desktop in the world for doing my work. My data is safe in my private cloud and away from the prying eyes of customs agents.
For telecommunications companies (Telcos) that felt "by-passed" by the giant cloud companies, Subutai offers the chance to use open source cloud software, giving Telco customers the opportunity to utilize spare resources. The same is true for web-hosting companies or other Internet service providers (ISPs).
For companies, including governments and organizations such as hospitals, Subutai allows consolidation of individual internal resources, which cuts down on their external telecommunication and cloud facility costs. They may not stop using commercial clouds altogether, but they may use them a lot less. For more "sensitive" information, such as customer banking and health information, they may instead use a Subutai private cloud.
The first time I went to Brazil, I visited the University of Sao Paulo (USP) and saw the first Beowulf supercomputer (a high-performance parallel computing cluster) in "real life." The main use of Beowulf was for diagnosing mammograms to detect breast cancer. The program running on a SPARC workstation would take 20 hours, but on the Beowulf system, it would take only 10 minutes, which meant that the woman would probably still be at the hospital when the results were known, and either further testing or an operation could be scheduled.
The university did not intend for each hospital to buy and maintain a Beowulf system, but to spread the load out over all the laptops, desktops, and small servers in the hospital to get the same effect. Subutai would make this task trivial, and if even one woman's life was saved by timely information, it would be worthwhile.
comments powered by

Disqus
---
Support Our Work
Linux Magazine content is made possible with support from readers like you. Please consider contributing when you've found an article to be beneficial.
---