FOSSPicks
VCV Rack
Of all the audio applications we've looked at in these pages, VCV rack remains the most impressive. It's a software emulator of Eurorack hardware, which is a common form factor for many different types of audio processors, synthesizer modules, and voltage manipulators. Many independent creators, alongside long-standing hardware manufacturers, produce their own Eurorack modules. Thanks to the standard, they all fit into the same cases and power supplies, and they all talk to each other with the same voltages and audio signals. This magazine was one of the first media outlets to cover the original release, version 0.4, almost two years ago, and it has since gone on to become hugely popular. This isn't surprising because Eurorack itself is incredibly popular, and Rack allows you to construct a virtual set of your own hardware for free, thanks to its inclusion of so many bread-and-butter modules, alongside many third-party modules that are perfect recreations of real open source hardware.
All of which makes this release of Rack 1.0, and version 1.1 soon after, a major event. So major, in fact, that it's the second time in the project's history that the API has been broken, and modules will need to be updated to the new version. Fortunately, there's a community effort to help the developers of open source modules to update their modules, and you can still use the previous release if necessary. You also might need to use the previous release if you want to use the bridge for integration with your DAW, because this has been dropped from version 1.0 to make VCV completely standalone. This is a contentious move, but it's to make way for a long-promised VST version for the release of version 2.0, and the VST version is going to be a commercial product. This isn't because the project is abandoning its open source roots, but because the project doesn't want to use funds given for the open source version to build a plugin bridge to proprietary formats such as VST2/AU and AAX for use in DAWs. It would be nice if the same isn't true of any potential LV2 option for Linux, though.
But the main news for this obviously revolves around the new features that have necessitated such changes. The most important is the ability to create polyphony (playing multiple voices) from monophonic (playing a single voice) sources. Doing the same on a real physical Eurorack system would involve duplicating all your modules and connections for each extra voice, which is why so many classic synthesizers, the original modulars, new modulars, and most Euroracks are monophonic. But software can perform all kinds of magic that isn't possible in the real world, and easily duplicating processes is one of them.
This update makes VCV more powerful than its hardware counterpart. To help with this, the audio engine now supports the multicore architecture of a modern CPU, so you can spread the load more evenly across your system. MIDI has also been overhauled. You can use the shiny new MIDI Polyphonic Expression (MPE) standard to control all that new polyphony. While you could always use MIDI input data to control your modules, you can now generate MIDI from the virtual control voltages sent between modules and from there out into your other software or equipment. If you're at all interested in synthesizers, sound manipulation, open source audio hardware, music creation, and generative audio, VCV is one of the best pieces of software you can waste your time on, and one of the best examples of open source capabilities.
Project Website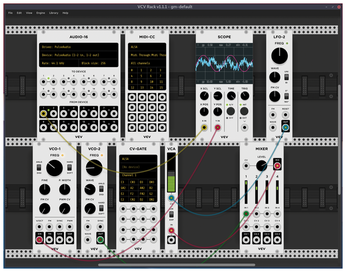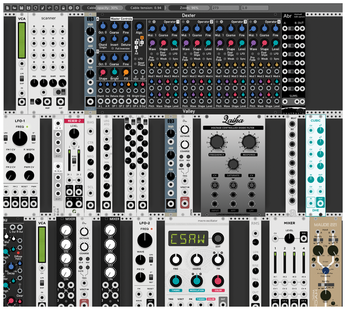 Diablo engine
DevilutionX
Diablo was a hugely influential "hack and slash" style, action role-playing game from the late 1990s. The game took an isometric third person view of your protagonist and whoever you happened to be travelling with as you explored the landscape and dungeons of the game's landscape; levelling up, collecting things, and discovering locations; and ultimately hacking and slashing at hundreds of the land's denizens. The game's success wasn't because any of these elements were particularly unique to Diablo. It was because of their combination and implementation, which felt so finely-tuned and responsive that you just wanted to take your character further. Even with its inevitable sequels, there's still nothing quite like Diablo 1 in the modern era, and there was never going to be thanks to the original source code being lost forever. Except, there is now, thanks to the totally unofficial and unaffiliated DevilutionX.
DevilutionX represents a remarkable effort by the development team, and hacker GalaXyHaXz in particular, to reverse engineer the original source code from symbolic debugging code left in a PlayStation port of the original. This effort took over 1,200 hours of work and has resulted in an exacting port that will compile and play on Linux – something unthinkable in the 1990s. The intention is to preserve the code and the playability of the original, which means there won't be any new features or new resolution support, but the developers will make it work with OpenGL, and they do hope to modernize the UI. As with many of these modern re-implementations of old games, you will need the original assets if you want to play the original game. For Diablo, that means placing a file called diabdat.mpq in the right place. You can get this from the original CD-ROM or from the GOG download if you purchase the game. It also, tantalizingly, opens up the possibility of someone creating a game using free assets on the old classic engine, but that would obviously require considerable work.
Project Website
https://github.com/diasurgical/devilutionX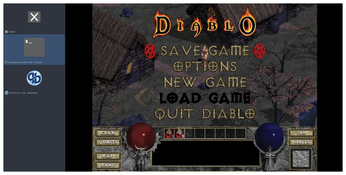 comments powered by

Disqus
---
Support Our Work
Linux Magazine content is made possible with support from readers like you. Please consider contributing when you've found an article to be beneficial.
---