Starting out with FOSSH
Doghouse – Licensing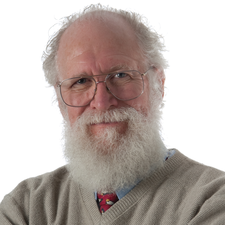 For entrepreneurs with little money, FOSSH offers a way to get their projects off the ground.
One of the nice things about my work with Free and Open Source Software and Hardware (FOSSH) is when people tell me how FOSSH has changed their lives and that I was the catalyst for that change.
It usually starts out with "I listened to you X years ago and now I am the CTO of my company" or "I listened to you Y years ago and now I am the CEO of a company and my company employs Z people," and their successes were tied to FOSSH.
Typically, when a person begins their career, they do not have a lot of money to start their company. The last thing they really need is to purchase a lot of expensive software licenses (and the lawyers needed to review the licenses and contracts) to allow them to build their first prototypes. FOSSH allows them to build those prototypes (and perhaps the actual finished product) without having to pay money upfront for those software licenses.
I was reminded of this at a conference in Kenya where a speaker told us that he and his other two colleagues only had $30 to start their consulting business. By using free software, they could produce solutions for their customers without having to buy software licenses. However, they realized that as a new company they had no reference projects to convince potential customers to hire them. So they had to do three projects pro bono just to create examples of their work. After these three successful pro bono projects, they had the references to allow their company to get paying jobs. Now, they are a successful multinational company.
Another speaker at the Kenyan conference discussed the cost of software licensing of commercial software versus FOSSH. While I knew that software licenses can be very expensive, the amount of money that he was talking about was absolutely breathtaking, often multiple millions of dollars. Even when he included service fees for FOSSH products, such as training and support fees, the amount of money saved from not buying the commercial closed source software was astonishing. Plus most of the licensing money went out of their country and did nothing for the local economy.
Another person told me that he had been trying to start his own accounting firm for five years, but he simply could not afford the commercial accounting software necessary for his business. Two hours after I had given my keynote on FOSSH, he told me that he had searched for FOSSH accounting software and found a package that gave him all he needed to start his business. He, of course, was very happy.
Unfortunately, I also have had some bad experiences.
One person told me that he had listened to me and that I had caused him to lose all of his money and go into bankruptcy. He explained that he had a great idea, borrowed some money, hired some engineers, created his product, then licensed it as FOSS, and no one paid him for it – they just used the code.
I told him that he had not listened. I always start my talks by telling people that they have to have a business plan of how they are going to make money with FOSS. He had not done that. Therefore, when he "gave away" his product, he had no plan to create sustainable income to cover his costs and make some profit. This was not my fault.
In discussions about license fees, I often talk about how much software piracy happens in various countries. In two countries where I recently had speaking engagements, Brazil and Kenya, desktop software piracy is reported at 84 and 76 percent respectively. A lot of the people in these countries think that software piracy is okay – until I ask them whether they would like their software that they wrote to be pirated. Then they get quiet. One young person approached me after my talk and told me he had never thought of his software piracy that way, and he was ashamed.
Despite the amount of piracy in these countries, they still send a huge amount of money outside of their country to pay software license fees, particularly from education, government, and large businesses.
As I write this, I am listening to a talk on cybersecurity where the speaker is lamenting that some of the cybercriminals take financial resources and send them "outside the country." In my mind, the same thing happens with commercial, closed source software license fees. It is legal, but the money is lost to the local economy in both cases.
comments powered by

Disqus
Visit Our Shop
Direct Download
Read full article as PDF: