Open source e-paper
Open Hardware – Inkplate 6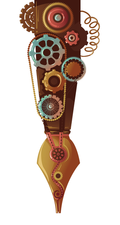 Combining open firmware with recycled hardware, Inkplate launches a crowdfunding campaign for an open source e-paper display.
From the start, open hardware has repurposed used technology. Companies like Minifree and Technoethical have based their entire business plans around such recycling. By the time you read this article, these companies will have been joined by a crowdfunding campaign for Inkplate 6 [1], an e-paper display that combines open source firmware with parts from used Kindle e-readers.
Inkplate 6 is developed by e-radionica.com [2], a company started by David Zovko when he was 16. The company's first product was the Croduino Basic microcontroller, an Arduino-compatible board named for the fact that it was manufactured in Croatia. Today, e-radionica.com offers 70 Arduino-compatible boards, all of which are open hardware. "Since openness enabled my creation of the first board," Zovko says, "I have committed that all my maker projects will be open source."
E-paper (aka electronic paper or e-ink) is a display technology that imitates the look and resolution of ink on paper (Figure 1). Unlike the typical computer monitor, e-paper reflects light, just like paper. As a result, e-paper not only reduces eye strain and has a wider viewing angle, but it is readable in direct sunlight without appearing to fade. Although e-paper color displays have existed for close to a decade, the majority of e-paper is currently grayscale. The most popular use of e-paper is in e-readers like the Kindle or the Kobo, but other uses include arrival and departure displays in airports, electronic billboards, and smartphone displays.
[...]
Use Express-Checkout link below to read the full article (PDF).
comments powered by

Disqus
Visit Our Shop
Direct Download
Read full article as PDF: