FOSSPicks
FOSSPicks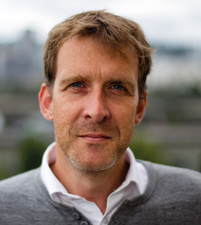 Graham Morrison has finally found a Linux-legitimate excuse to invest in virtual reality with the new VR desktop and the now 6,000 Windows games running on Linux with Proton.
Vector editor
Inkscape 1.0
There can't be many Linux users who don't know about Inkscape or who haven't at least used it to knock out a birthday card, ad-hoc poster, or logo. It's one of the hallmarks of open source software and a genuine competitor to expensive, often subscription-based, products like Adobe Illustrator. But what's most remarkable about Inkscape is that, despite its vintage (the project is two decades old, forking from Sodipodi in 2004), it has never taken that final step to credibility – a 1.0 release. For the entire duration of the project, while it implemented vector-based drawing, transformations, calligraphy, pencil tools, bitmap tracing, Boolean operations, antialiased output, hardware acceleration, and countless other features, its version number simply jumped a hundredth or two, from version 0.35 to 0.36 (2003), 0.44 to 0.45 (2007), 0.48 to 0.48.5 (2010-2014), and 0.92.4 to 0.92.5 (2020). But finally, after all these years, we get version 1.0 (2020).
As you might imagine, there aren't a huge number of new features between the release of versions 0.92.5 and 1.0. There's been a focus on documentation and getting the new native macOS version certified (big news for Mac users!), plus there's high DPI support and Inkscape 1.0 finally uses GTK+3. This modest changelog shouldn't mean we can't celebrate this huge milestone, though. Firefox has a similar problem, because constantly rolling releases quickly mask any major new features; we never consolidate and take the time to stop and look at how far the software has come. Over the last decade, Inkscape has transformed itself from a useful vector tool that could tweak your SVGs, draw nice curves, and maybe add a gradient or two, into an application that can now fully compete, and even outclass, its commercial competitors. But nothing can compete with its freely distributable open source nature, which has made it a huge success outside of the Linux platform, especially on macOS, where designers and students are used to paying large sums for limited access to the alternatives.
One of the best things that has happened to Inkscape is that it has become much more intuitive to use. Its icon palette makes more sense than the original pictorial set of images; the icons themselves hugely benefit from being reordered and grouped into more logical collections. Curve snapping is now ahead of the competition, there's canvas flipping and rotation, and the new GTK+3 support means better desktop integration and better custom theme creation and integration. All of these things might not mean much on their own, but they come together in this release to finally make Inkscape feel like a modern desktop application. When a project is developed for so long, with so many contributors and years of releases, and that application constantly improves to a point where its developers make a 1.0 release, it's something to celebrate.
Project Website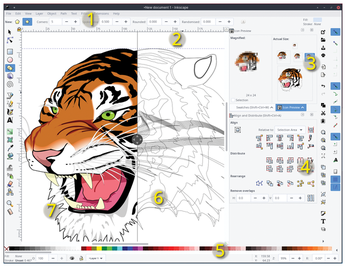 Old PC emulator
comments powered by

Disqus
---
Support Our Work
Linux Magazine content is made possible with support from readers like you. Please consider contributing when you've found an article to be beneficial.
---