FOSSPicks
Pi-hole 5
All of us who work in publishing know that advertising is an essential part of the business model. Without advertising, much of what we all enjoy writing or reading simply couldn't be financed. At its best, such as in this magazine or on our website, content creators and advertisers work together to the benefit of everyone. The quality subject matter drives a specific set of advertiser needs. But at its worst, the hyper-competitive arms race between advertisers and ad-cynical content consumers has turned parts of the Internet into a tracking, privacy, and bloatware combat zone, where the only probable outcome seems to be mutually assured destruction.
The answer for many is installing an ad-blocker, which takes out both the good and the bad. They're typically installed per device or per app and are often opaque to their users. A much better solution is to install something on your network that can control all your devices and allow you much more open and transparent control over what you wish to allow through and what you want blocked. This is what Pi hole does, and it has become hugely popular. It works by becoming your local DNS, the server which converts the text web addresses you ask your browser for into the raw IP addresses that can be navigated by your device's Internet Protocol stack. But because Pi-hole controls which addresses are allowed through, it can block out those littered with trackers or malware. That removes unwanted bloat from your browsing and improves browsing speeds due to some aggressive caching, the lower bandwidth, and the lower cookie processing overhead.
The best thing about Pi-hole is that it allows you to easily configure device access for your entire network from a single place. This means when you configure your router to use Pi-hole as its DNS, all devices on your network should then automatically ask Pi-hole first and consequently be safely filtered from the wilds of the Internet automatically. If this isn't possible, you simply need to configure each device individually to use your DNS first.
Another advantage of setting each device automatically is that version 5 lets you organize your devices into groups which can then be reconfigured en masse. It's incredibly useful if you want to create groups for devices belonging to children so that their content can be managed more aggressively or even disabled completely if required. This is a premium proprietary feature in many routers and services, such as Disney Circle. However, it's currently only possible when configuring each device to use Pi-hole's DNS directly, rather than configuring all devices to use a router to forward DNS requests to Pi-hole. You also can't yet set time limits to filter to a group or filters on devices coming through the router, but these are things that can hopefully be added.
It's also worth mentioning that while Pi-hole has been designed to run on a Raspberry Pi tucked away in a cupboard somewhere, it's also perfectly at home running on almost any other server you have on your network, from NAS boxes to full-fledged Linux machines. Installation is usually simple with a single script performing nearly all the configuration, dependency management, and automatic updates. It really is one of the best things you can install on your network.
Project Website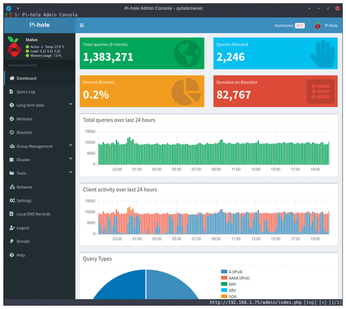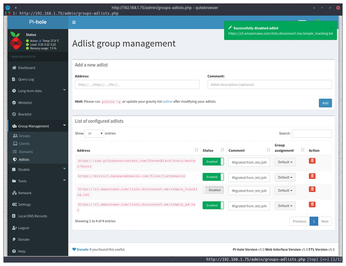 Voxel MMORPG
Veloren
Veloren is the beginnings of a beautiful, open world, open source, voxel-rendered, massively multiplayer online role-playing game (MMORPG). It's a game that was initially inspired by another game, Cube World, during the latter's seemingly moribund development. But Veloren has been able to generate enough momentum of its own to move beyond its original inspiration (and escape the negativity surrounding Cube World's early beta release) to become what looks like an incredibly promising title. You can't help but notice that the graphics have taken a huge chunk of inspiration from Minecraft, especially if Minecraft is the only voxel-rendered game you know. But Veloren uses this graphical style simply as a toolkit for its game mechanic, because it allows for huge procedurally generated worlds that can be easily generated and rendered. It's also written in Rust. Despite the size of its landscapes and the quality of its graphics, it takes very few system resources.
Though this world's development is still in the Proterozoic stage, recent releases have added procedural towns, fields with crops, and villagers with tools and clothing. There are paths and bridges between towns, simple dungeons, and saved character progression. When you generate a new game, or join one being run on someone else's machines, you can already interact with these elements and other players and even engage in simple combat. There's a map, spell system, and even archery! While you can't currently engage in the game like a full-fledged release, a lot of fun can be had exploring the vast and randomly generated terrains, walking across mountains and through forests, and discovering new towns and any number of wonderfully designed flora and fauna. All of this, including the enchanting music, has been created by the Veloren community and released as open source.
Project Website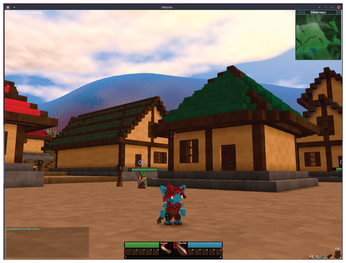 comments powered by

Disqus
Visit Our Shop
Direct Download
Read full article as PDF: