Copy Details
Welcome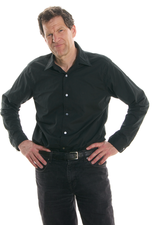 The Internet Archive (IA) is a nonprofit founded with the lofty goal of providing "universal access to all knowledge." Their archive of websites lets historians and journalists step back into time to view past states of the Internet.
Dear Reader,
The Internet Archive (IA) [1] is a nonprofit founded with the lofty goal of providing "universal access to all knowledge." Their archive of websites lets historians and journalists step back into time to view past states of the Internet. They also archive audio recordings, news programs, and digital images, making high-quality historical information available to users who might not otherwise have access.
The laudable work on the IA has received funding and accolades from leading nonprofits, such as the Andrew W. Mellon Foundation, the Democracy Fund, the National Endowment for the Humanities, and the Institute of Museum and Library Services. But the IA also sometimes receives less-glowing attention – like on June 1, for instance, when they were sued by four major book publishers in a legal challenge that could, based on the statutory limits of the alleged infractions, force the IA offline and drive it into bankruptcy [2].
A little more back story: In addition to its role as an archiver of websites, the IA is also an archiver of books. They make digital copies of print books. Sometimes they provide this service for libraries. (It is considered fair use to make an archival copy of a book you already own.) But the IA also acts as a library, loaning out electronic copies of the books in its own collection.
The original vision of the IA Open Library was to buy books and loan out an electronic version of each book one copy at a time. A reader who wanted to borrow a book that was currently on loan was put on a waiting list. As long as the IA didn't circulate more copies than it originally purchased, they saw this practice as a simple extension of the library principle.
The legality of the Open Library is still a little unclear, but many experts believe it does pass the test for fair use, so publishers learned to live with it – in part because they weren't sure they could stop it and didn't want to open the Pandora's box that could come with a full-on legal challenge.
Fast forward to last March, when the COVID-19 crisis began to close schools and libraries around the world. In an effort to fill the gap left by diminished access to published resources, the IA announced that they were "…taking the extraordinary measure to suspend wait lists on our lending collection through the duration of the US national emergency to meet the educational and inspirational needs of a global community of readers and learners." This new initiative, which they called the National Emergency Library, would not be restrained by the principle of a 1:1 ratio of licenses to simultaneous loans. In other words, they would loan multiple copies of a single purchased book.
This bold development tipped the delicate legal balance through which the Open Library operated, and the publishers reacted swiftly, stating that the IA's actions "…grossly exceed legitimate library services, do violence to the Copyright Act, and constitute willful digital piracy on an industrial scale" [3].
Many in the Free Software community have an ambivalent view of copyright law, seeing it as yet another archaic legal doctrine with no relevance to the 21st century. But regardless of what you might think about copyright as a concept, it really is a thing. Just because you might think a law shouldn't exist doesn't mean it doesn't exist. I can't tell you how many software copiers (and digital music copiers) I've talked to through the years who truly believe the edifice of copyright law is on some kind of shaky free speech ground and is about to tumble down. This won't happen. Large-scale ventures built around radical new interpretations of copyright law seriously don't work. It didn't work for Napster [4], it didn't work for Kim Dotcom [5], and it didn't work for Aereo [6]. If you feel called to distribute copyrighted material to your friends on the playground, you might be able to fly under the radar. But if you try this trick on a global scale with the blind faith that you're protected by some over-arching legal principle, you're probably going to get sued – and you might even get prosecuted.
On June 10, the IA abruptly ended their experiment with the National Emergency Library, citing the publishers' lawsuit as a reason for pulling the plug. As of this writing, it isn't clear whether the publishers will suspend their suit and seek a return to the tenuous equilibrium of the pre-pandemic status quo. The IA is apparently afraid they've poked a bear, warning that the lawsuit is not just about the National Emergency Library but "…attacks the concept of any library owning and lending digital books…" [7].
Now that controlled lending has been restored, we'll hope that the publishers will recognize the many good things the IA is doing in other areas and will seek a resolution that will allow the IA to continue with their mission of expanding and preserving the world's knowledge.
Joe Casad, Editor in Chief
comments powered by

Disqus
Visit Our Shop
Direct Download
Read full article as PDF: