Finding and retrieving Google Drive files with Go
Programming Snapshot – Go File Retrieval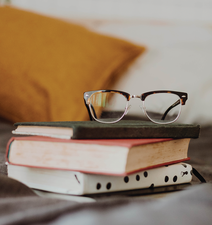 Mike Schilli does not put books on the shelf; instead, he scans them and saves the PDFs in Google Drive. A command-line Go program then rummages through the digitized books and downloads them as required.
I have lots of PDFs of scanned books on my Google Drive and often download what I need from my digital bookshelf to my hard drive [1]. The browser interface on drive.google.com is very useful for this (Figure 1). However, Google Drive could be easier and faster to use when searching for books by listing the results and downloading matches immediately. The Go program presented in this issue does this at the command line, which goes down well with programmers who feel at home in the terminal window and are reluctant to ever leave it.
Building the source code from Listings 1 to 4 [2] and calling the generated binary that accepts a search string like algorithms-in-cpp is shown in Figure 2. On the user's Google Drive, the program finds the PDF for the book Algorithms in C++. It offers up the file for selection and downloads it after confirmation. While the PDF, which is around 150MB in size, is crossing the wire, the Go program displays a slow or fast progress bar, depending on the Internet connection, to give an impression on the number of bytes received in relation to the expected total number.
Owners Only
Of course, I don't let every Tom, Dick, or Harry have access to my treasured and paid-for books. Therefore, a newly written client like the gd program shown in Listing 1 first has to identify itself to Google Drive as personally authorized by me. This is not done by means of a username and password, but rather by following an OAuth 2 flow and then by means of access tokens, which the client can renew from locally cached refresh tokens after the former have expired.
[...]
Use Express-Checkout link below to read the full article (PDF).
comments powered by

Disqus
Visit Our Shop
Direct Download
Read full article as PDF: