Chroot jails made simpler
Jail Management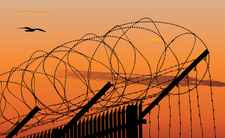 Setting up chroot jails is no simple task. Jailkit can make this job a little easier by automating setup and configuration.
Both the chroot command and a container are ways to isolate parts of a system. However, their methods are quite different. While a container is a form of virtualization with its own allocated resources, chroot is a way to limit a user account's access to the parts of the directory tree by – as the name of the command implies – changing its root directory. The result is what is known as a chroot or, sometimes, a chroot jail, which draws on the larger system's resources as needed. The result is more economical, if less trendy than containers, but it is difficult to set up. Fortunately most distros include jailkit [1], a collection of utilities that helps to automate setup and configuration.
Contrary to widespread misinformation, a chroot is not a security measure unless specifically configured as one. Although confinement in a jail can limit what an uninformed user can do, expert users could escape a jail by creating a second jail within the first. In addition, any process run with root privileges can access resources outside the chroot. Similarly, if a user has permissions for any files outside their home directory, they are not jailed. In addition, any user with root privileges can access the chroot from the main system, including those using sudo.
A chroot can be made secure with some effort. But more commonly, a chroot has other purposes, including:
[...]
Use Express-Checkout link below to read the full article (PDF).
comments powered by

Disqus
Visit Our Shop
Direct Download
Read full article as PDF: