Sparkling gems and new releases from the world of Free and Open Source Software
hd-idle
One of the best things about Linux is that it's easy to augment your distribution's base functionality with whatever tools and utilities you need for your own specific hardware. It's common to use the sensors package to monitor system temperatures and fan speeds, for example, or to install the thermal daemon, thermald, to control the fan speed across different temperature thresholds to save power or to maximize performance. While you can often monitor storage temperatures with these tools, neither will let you control how and when an external disk can be suspended to save both power and wear and tear on your hardware. But this is something you can do with hd-idle, a modern re-implementation of Christian Mueller's hd-idle with some additional features.
Hd-idle is a utility that navigates the syntax and protocols associated with spinning down a hard drive for you, without you having to understand or study the principles. Without hd-idle, it can even be difficult getting a drive to listen to your hdparm power management and standby incantations, but hd-idle seems to sidestep all of this and "just work," at least on the drives we tested it with. This is important because the data on your drives is obviously precious, and you don't want to make a mistake. With a simple configuration file to edit and a single command to run, your drive will spin down and sleep after whatever duration you've set, and this includes external USB drives. If you do encounter problems, there's an excellent debug mode that will output everything, including spin up and spin down times in an attempt to highlight an issue. But for most of us, hd-idle will just work, and after testing from the command line can safely be daemonized to a systemd service and left to run automatically in the background.
Project Website
https://github.com/adelolmo/hd-idle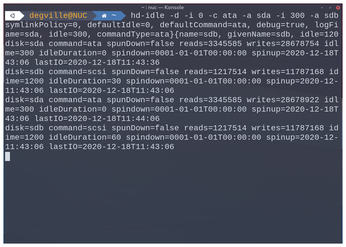 Windows VST bridge
yabridge
It's always surprising just how many excellent and innovative audio production tools you find on Linux. As we've said many times before, they may not have the professional sheen of the commercial mainstays on macOS and Windows, but they make up for that in flexibility and rapid progress. Yabridge is one of the best examples of this. The "ya" in its name refers to the oft-used phrase "Yet Another," and in this case, yabridge is "yet another way to use Windows VST plugins on Linux." This is quite self-deprecating, because, while there are indeed a few projects that try to do the same thing, yabridge is the best. For the uninitiated, VST plugins are discrete audio instruments and effect-processing applications. There are thousands, from samplers and synthesizers to spring reverbs and noise reducers, and there are an order of magnitude more VST plugins for Windows than there are for Linux, especially of the commercial variety.
As is the Linux way, many Windows VSTs can be made to work on Linux, but it can be a complex and convoluted process that involves Wine, PulseAudio, and the VST SDK. Yabridge abstracts this complexity into a single package that's even available as a binary download. It promises some level of compatibility with hundreds of VST plugins, including commercial stalwarts from Native Instruments, Serum, and PSPaudioware. Installation still requires you to have a functioning version of Wine Staging, which you then use to install whatever Windows VST plugins you wish to use. Yabridge will then detect these and operate as the "bridge" between the Windows-embedded VST installation and the native Linux VST host running on your system. As long as your favorite Linux audio application supports Linux VSTs, the Windows-VST served by yabridge will appear as Linux-native instruments and effects, delivering the best of both worlds.
Project Website
https://github.com/robbert-vdh/yabridge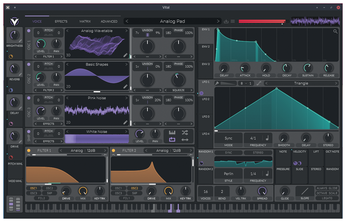 comments powered by

Disqus
Visit Our Shop
Direct Download
Read full article as PDF: