Where do they come from?
maddog's Doghouse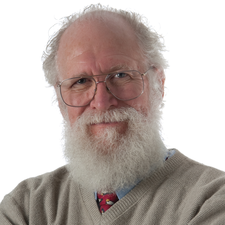 Bugs and security issues aren't limited to open source software, despite comments to the contrary.
Whether you are sailing a ship at sea or shooting a rocket into outer space, you often have course corrections. A couple of people in the press and in personal conversation have recently made statements which indicate that people need a "course correction."
One example was in a loud discussion about the amount of bugs or security issues that exist in "open source" (and I use that term specifically rather than "free software") and how this is somehow big news. This has led to additional discussion about the need for a Software Bill of Materials (SBOM) which indicates what pieces of open source appear in the products of companies. Don't get me wrong, I think an SBOM is a good idea, particularly if it could be done easily and almost automatically through the software build process. However, people talk about "the bug problem" as if it were solely the problem of open source and that it has not been a problem of all software throughout time.
When software was a lot simpler, people could wrap their minds around the code and (with a couple of good engineers) manage to keep a hand on the libraries and environments. However, I have worked for closed source companies where large portions of code were not reviewed by software engineers over large periods of time, because of a lack of resources. I have seen large amounts of code not covered by test scripts or regression tests. It happens in both free and open source software (FOSS) and closed source, but "FOSS" or "Linux" are the names that grab attention.
[...]
Use Express-Checkout link below to read the full article (PDF).
comments powered by

Disqus
Visit Our Shop
Direct Download
Read full article as PDF: