Booting from a USB drive and other imponderables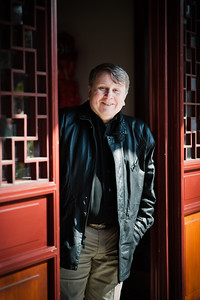 Off the Beat: Bruce Byfield's Blog
Sep 13, 2010 GMT
It started out such a good day. Then I came face to face with ignorance.
I set out this afternoon to buy a netbook computer, in the hopes of taking advantage of the back-to-school sales. I came armed with a USB drive with a bootable copy of GNU/Linux on it. Rather than buy a computer and take it home, only to haul it back if it didn't run GNU/Linux, I planned to start it from the USB drive in the store first.
In case you are unclear on a concept, when you boot from a USB drive, it takes the place of the hard drive. Nothing is installed on the hard drive, and nothing is deleted. Remove the USB drive, and, the next time the computer starts, it boots normally from the hard drive. The only change that you might have to make, depending on the machine, is to change the boot order in the BIOS, so that the computer detects the USB drive first, and that can be reversed in a matter of ten seconds. Since hardware support for GNU/Linux is sometimes chancy, booting from the USB drive before buying seems a safe, sane way of ensuring that I get what I want, and that nobody has to go through the trouble of issuing a refund.
However, I had reckoned without the ignorance of the sales clerk in your average store
My first stop was the Staples store near Lougheed Highway and Gilmore in Burnaby, British Columbia. After finding a netbook that I wanted, I found a clerk and made asked if I could use my USB drive.
Apparently, the request was beyond his experience, even when I explained it to him. Another customer, who describes herself as "a computer illiterate" had no trouble understanding what I was saying, but not the clerk. He could not believe that you could boot a computer from a hard drive – in fact, he found it hard to understand that such a capability even existed. He kept muttering about, how, the first time you started a machine, a wizard ran to back up the copy of Windows on the machine. I explained at least twice that what I wanted wouldn't interfere with that, because it wouldn't touch the hard drive. He still didn't get it, so he went to chase down his manager.
Ten minutes later, he returned with his manager. His manager said that he would not allow what I wanted. When I asked him why, he said, "I don't have to say why." I explained the concept to him twice. I said that he could watch me work to make sure I didn't do anything damaging. I even said that he could check after I was done, and that, if there were any problems, I would buy the machine even if it couldn't run GNU/Linux.
He still refused. Whether he felt threatened because his authority was being questioned or he didn't understand, I'm not sure, but I suspect that his reaction was a combination of both.
I felt tempted to flip him the finger, or swear at him, but maturity has taken its toll, and all I said was, "Fine. Then you've just lost a sale," and marched out of the store.
I went down the road to The Source at Lougheed Mall. When I made the same request there, the young clerk looked confused and refused it.
"Our machines have to be in resellable condition," he kept saying.
"You don't have the least idea what I'm talking about, do you?" I said. He didn't answer, but he didn't have to.
Finally, he called his manager. I tried to eavesdrop, but he moved away from him. I had a ludicrous image of me following him and watching him rabbit all around the store, but I stayed where I was.
Since he didn't understand what I wanted, I was confident that he couldn't possibly convey my request to his manager. Sure enough, when he came back, he said, "The manager says that we can't let anyone load software on to our computers."
"I wouldn't be loading software," I said. "I wouldn't be touching the hard drive. I'd be booting from the USB drive."
"The manager says that we can't let anyone load software on to our computer," he repeated.
"You still don't understand what I am talking about, do you?" I said. Again, no answer.
But, realizing I would get more sense out of a voice mail system, I turned to go. This second time, I was slightly less restrained.
"I'll buy somewhere else," I said. "Somewhere where the staff isn't idiots."
I marched down the mall to London Drugs, and there – wonder of wonders – I found a clerk who was clear on the concept. Even then, he said, he wouldn't have allowed it when his manager was around.
Unfortunately, the machine detected the USB drive, but refused to boot from it, even when I tried to change the boot order in the BIOS, so I returned home without the new computer I had planned on setting up.
This is far from the first time that I've encountered the ignorance of store clerks. Not only do most of them know nothing except Windows, they only know a few very limited facts about Windows. Faced with something outside their extremely limited range of experience, they freeze like a squirrel in the headlights of an oncoming car.
I realize, too, that many of the clerks are working for minimum wage, and that for minimum wage, you can only expect minimal effort.
But, really – is it too much to expect that people selling computers know a little bit about the product? I suppose that I can't blame them for not knowing anything about GNU/Linux, although anybody interested enough in computers to sell them should have at least tried it by now. But booting from USB drives is hardly an esoteric concept. Essentially, booting from a USB drive is no different from booting from a Windows DVD to make repairs. Or haven't they done that, either?
I suppose I should have known better. What I should have done (and will do next time) is do my research online first, then coming in and point to what I want and pay for it with a minimum of conversation. Then, beating off offers of extended warranties and offers to have the staff create backup disks for me at a price of $100 an hour, I will bear my new computer home and do what GNU/Linux users do best – do everything myself.
Comments
Re: Probably a valid precaution

"If you know how to use a usb drive to boot Linux, you ought to know how trivial it would be to copy a malicious payload to the ntfs volume using such a method."

With them standing over me? That's not very likely.

"I appreciate your wanting to test hardware compatibility, but, regardless of their dim-witted explanations, the merchants were taking the proper precautions against such an attack, in my opinion."

You can' take proper precautions if you are ignorant. They were rejecting a possibility simply because it was new to them.

Had they said something like, "Sorry -- we don't have time to watch you," *that* would have been a reasonable answer. A frustrating one, but still reasonable.

Booting from a USB drive and other imponderables

I have to agree with Moi on this.....unknowledgeable managers and clerks aside, as a linux user you seem to have forgotten that in the Windows world virii, malware etc are common problems and one mode of infecting computer systems is via USB.

PS: In the Staples here (Vancouver Island) there are a couple of clerks who are linux users....maybe come over here next time.



Brave New World

Hi Bruce!

Your story illustrates the state of limbo that people have created by adopting technology without understanding it. The rules are changing so fast that most people are way out of their depth, and yet to maintain their social standing they must maintain at least a facade of competence.

Do you remember how it was back in the seventies with stereo salespeople? I don't suppose that most of them were even half as knowledgeable as they professed to be. But at least they'd let you bring in an album or two to play through the equipment before buying it. Indeed, the better stereo stores were set up with listening rooms and crossbar switches for exactly that function. I spent a lot of money on stereo equipment in those days, and a lot of time evaluating it and testing it before that money left my hands.

I suppose that people like you and me expect that kind of service to translate somehow to the present era. Indeed, increasing technological complexity would seem to makes it all the more mandatory! Alas for our brave new world, the opposite holds. Now the most intelligent response you can expect is "Get out of here with that USB stick. You might load a virus or something."

And you know, whether or not that reflex is driven by unreasoning fear or something more informed, in a sense they'd be right anyway. You see, the product is not really merchantable to begin with. An act as simple as booting off a memory stick really could cause harm. That's because these products, which are sold as if they were appliances, are in fact not appliances at all. It's a fragile illusion, and (to be cynical) the risks of sustaining that illusion have to be downloaded to the consumer. The various disclaimers and EULAs are testament to this imperative. Caveat emptor, they are saying.

Who knows where all this will lead? I've decided that it's better not to speculate, at least not where consumer electronics are concerned. They've diminished to a tiny point in my personal life anyway. What remains interesting to me is industrial-grade computing, which is more robust and more readily available than ever. That gives me hope. In recent years, a lot of technologies have developed prosumer markets. Who knows, perhaps computing will be the next wave.

Cheers,
Dan

anti everything

well i agree, salesmen should have basic knowledge of the product apart from the material written on the marketing brochure. Now if i buy instore any computer stuff, it is because i have done a kelkoo search and that store had the best price with those options, normally i buy hardware from a retailer that has an online shop and in person collection counter. Only with laptops comets in UK have good pricing on their Toshiba branded laptops. When i was at school, a good friend of mine, had worked in PCWorld and he was technically literate. However during the interview for the job, he had to role play, trying to sell a pen a customer.. Very good technique, when it came to technical questions, they were non-existant as i remember.

Oh and the salary was the bare minimum wage 3 pounds 15 an hour.

Another note on Comet UK, a friend of mine did manage to barter with their manager to get price similar to one he saw on the web so maybe this post a free advertisement Comet is worth it... I wonder whether they will allow you to boot from USB though.

USB Boot Blues

I understand the clerks also. I have used Linux since 1999. I have booted every type of crazy way. But I can tell you that one I was trying a game distro of Linux on a flash drive and I just clicked through thinking that all was good... when I will beyond my accepted reality erased a whole drive that had my family pictures and everything. Another concern is that you could used dban. Since I sell computers I know that I do not have time to re-install an OS due to some customer whim.
The smartest thing to do is buy the netbook, take it home, boot with flash drive and then see how it runs for you. If within 24 hours you are not happy. Return it unmolested for a refund. Some netbooks are tricking with the bios booting quickly. A store clerk doesn't have time to watch you and hope that you are not going to create more work for him or her sans sale.

Probably a valid precaution

If you know how to use a usb drive to boot Linux, you ought to know how trivial it would be to copy a malicious payload to the ntfs volume using such a method.

I appreciate your wanting to test hardware compatibility, but, regardless of their dim-witted explanations, the merchants were taking the proper precautions against such an attack, in my opinion.

The dumbing down of retail

Hi Bruce,

I feel your pain.

When you're shopping at a 'big-box' store the only thing that makes you an expert is the title on your name tag. The concept of product expertise exited retailers goals years ago.

In the pursuit of competitive advantage, retailers have cut wages & training. Interestingly, to me at least, this has started a negative feedback loop. The only thing offered by a store is instant gratification.

Online pricing owes no allegiance to brand or retailer - the lowest price will win the sale. The only reason to buy something at a store as opposed to online is that the store offers something beyond the product. That "something" has to have perceived value, be that immediacy, expertise, training or warrantee. Retailers have continually diminished those advantages - the only thing that I now routinely buy at retail is groceries.

I was in the UK (London) and had forgotten this until I was reminded by counter-example. I was browsing the computer section in Foyles and was assisted by a very knowledgeable salesman. The Foyles price was higher than on Amazon or Indigo. I purchased several books from Foyles based in part on the expertise of the sales staff. That swung the value proposition in favour of a retail purchase over a web purchase. Try getting that kind of expertise at Chapters / Indigo / Borders these days.

Until retailers understand how to leverage their advantages they will remain in this loop. Customers are part of the problem too - they need to be willing to pay for the expertise that they are leveraging. Visiting a store with knowledgeable staff to decide what to buy, only to purchase the item online doesn't reward those that have helped you. Take the online price back to them and ask them to match it - if they do then they've made a sale and they'll be able to help you with your next purchase. If you don't give them this opportunity then you may find yourself without those knowledgeable people there to help you on your next purchase.

comments powered by

Disqus

Issue 259/2022
Buy this issue as a PDF
Digital Issue: Price $12.99

(incl. VAT)