Bringing a free software product to market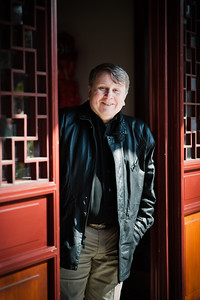 Off the Beat: Bruce Byfield's Blog
Apr 29, 2014 GMT
Whenever a retail product like a Ubuntu phone or MakePlayLive's Vivaldi tablet is announced, expectations run high in the free software world. Each product, people hope, will be the one that gives free software a space on the shelves of the nearest mall's computer store. Yet almost without exception, these efforts meet with delays. When they get to market, many of them disappear within a few months, and free software advocates look forward to the start of the same cycle with another product. Ever wonder why?
Needless to say, the problem has nothing to do with the quality of free software. Partly, it has to do with the low odds of any new product, proprietary or free, succeeding. But the main problem is how manufacturing and distribution are organized. I first discovered this reality almost fifteen years ago, and hearing more recent efforts to market a product, especially Vivaldi, proves to me that the situation is much the same today.
The blunt truth is that manufacturing and distribution are stacked against newcomers. Both are extremely conservative industries that prefer cloning the latest success than gambling on a new product. They want large scale production -- hundreds of thousands of units, rather than the tens of thousands that a new producer is more likely to afford. Most of all, they want partners with records of success. In an industry where profits are low and success depends on running fabs to capacity, manufacturers in particular will usually choose to work with an established company like Apple or Microsoft than with a newcomer.
In other words, newcomers are caught in a double-bind. The oligarchies with which they hope to deal aren't interested in working with newcomers who have no previous success, but unless some manufacturer and distributor is willing to take a chance on them, the newcomers have little hope of finding any partners.
Should they beat the odds and find a manufacturer willing to deal with them, they have to overcome similar obstacles to find a distributor. And, unless a distributor is enthusiastic about a product, and encourages its representatives to promote it so that retailers are equally enthusiastic, the newcomer's product is likely to have a shelf life of a few months at the most.
This situation leaves those hoping to break into retail with a series of alternatives, most of which are less than ideal. For example, newcomers can increase the number of units they order in order to encourage manufacturers to work with them. But that suddenly adds storage costs, and risks being left with obsolete units that no one wants even at a discount.
Similarly, newcomers can try to work with a second tier manufacturers, assembling off the shelf components, but this option can add to the time and expense of prototyping as they look for the best combination of components. Often, too, prototyping and assembly are done at separate locations, which adds shipping costs.
Nor are all features available in off-the-shelf products. The major developers like Apple or Samsung may monopolize the world's entire capacity for certain components, sometimes for years to come. Other features, such as free-licensed firmware, may be non-existent, which is why both the KDE-based MakePlayLive and Canonical have been forced to admit that their initial products will not be completely free. This admission is unpopular with purists, yet the only alternatives is to attempt to write components that are usually designed by hundreds or else to abandon the idea of releasing a retail product.
Another alternative is to find a partner that already has a sales record and existing relationships with manufacturers and distributors. This is the path that Google took with Android and Samsung some years ago, and that Canonical has more recently chosen by partnering with Meizu and bq. Neither is a giant in the phone industry, but both have records of successful market expansion that should provide some assurance to manufacturers and distributors.
Few details have been released about such partnerships. However, the odds are that the newcomers are the junior partners. I would not be surprised if the senior partners insisted on controlling the arrangement to minimize their own risks. The junior partners could very well find that even engineering decisions are taken away from them.
Once you understand these circumstances, the fact that few free software retail products have succeeded ceases to be surprising. Starting as underdogs and unknowns, such products face lengthy negotiations, setbacks, and compromises to even get to market.
Then, exactly when they are exhausted by months of efforts, they face the challenges of marketing -- an area in which they have little more expertise than they do in product management. In the end, the surprising thing is that any free software products ever get to the retail market at all.
comments powered by

Disqus
---
Support Our Work
Linux Magazine content is made possible with support from readers like you. Please consider contributing when you've found an article to be beneficial.
---