Coming Attractions for 2015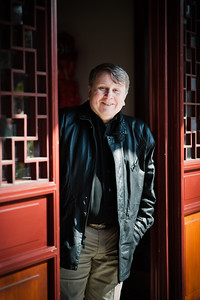 Off the Beat: Bruce Byfield's Blog
Jan 08, 2015 GMT
Last year at this time, I was waiting for Vivaldi, the free-licensed KDE tablet to go into production. That never happened, and free software is worse off for Vivaldi's disappearance. But, undaunted, I find myself looking ahead once again to three of the events likely to have a major influence on free software in the next twelve months:
The gamble of the Ubuntu phone
The first event I'm anticipating is the release of the first Ubuntu phone. What interests me is not so much the technology -- although I wouldn't mind tinkering with it -- as the fact that the phone is rapidly becoming a test of Canonical Software's credibility. Canonical has put most of its attention in the last two Ubuntu releases on developing a single desktop for all devices, but has been so over-optimistic but release dates that it is getting a reputation for vaporware. After several delays, people are even wondering if an Ubuntu phone will ever be released.
Such speculation seems premature to me. More likely, Canonical is simply learning hands-on exactly how many delays lurk in the process of bringing a product to market. Still, the Ubuntu phone is rapidly becoming a matter of credibility. Canonical needs to prove that it can bring a product to market, and receive critical success -- or, better yet, produce a runaway hit and become profitable.
Failure won't bring about an Ubuntu Armageddon, not so long as Mark Shuttleworth continues to be willing to bankroll Canonical, and the Ubuntu community remains strong. However, the phone's failure would leave Canonical with only its cloud consulting as a money-maker, and raise speculations that the company will never achieve profitability. Less tangibly, failure could leave Ubuntu with less influence all around.
Conversely, success could cement Canonical and Ubuntu's position for years to come. But 2015 could be the year these issues are decided. That's true even if 2015 does not see the phone's release, because another year's delay could be as bad for Canonical's reputation as a commercial failure.
Steam Machines
In 2012, Steam for Linux gave open source supporters access to dozens of games. However, Linux remains an insignificant platform for gaming. You can argue that Windows users are taking to games more quickly than Linux users, so the numbers look lower when expressed as a percentage of total users, but, even then, Linux users are unlikely to be more than a few percentage of the total number of gamers.
Linux's last chance to become a force in gaming seems to come down to the dozen so-called Steam Machines -- gaming systems running on Linux that could presumably support native Linux games at little additional development effort.
However, the efforts to produce a Steam Machine are plagued by the same delays as the Ubuntu phone, and probably for the same reason -- the manufacturers are un-used to developing and releasing commercial hardware. So far, none have been released in more than a prototype, and perhaps some never will be. But, after a year of delays, the appearance of at least one is needed not only for credibility, but very likely for continued game development on Linux as well.
And that's just a minimum -- what is really needed is for a Steam Machine to obtain at least modern success.
Without the win, whether game developers will continue to invest in Linux as a long term market that can be developed may become a major question. Even Valve might eventually reconsider its continued involvement.
The plus side is that a failure of proprietary Linux games could mean a renewed interest in free-licensed games, some of which -- O AD, for instance -- are starting to rival commercial games.
Free and modular
The failure of Vivaldi leaves me looking for a free tablet. Ubuntu might offer a mostly free tablet some time in 2015, but who knows? Still, by the middle of the year, Pi-Top should deliver the Pi-Top, a mostly free, modular laptop based on the Raspberry Pi.
I say "mostly free" because the Raspberry Pi contains some proprietary firmware. Still, both Raspberry Pi and the Pi-Top should be as free as can be easily managed.
Not only that, but, after a successful fundraiser in which more than double the requested amount was raised, the Pi-Top will be compatible with other hardware, such as the BeagleBoard. If that happens, I believe it will be a first; workstations have always been Do-It-Yourself, but laptops have always restricted tinkering to a greater or less degree.
Add the built-in audience of Pi enthusiasts, and Pi-Top seems as close to a certain success as any product can be. It's very close to a technophile's daydream, and I will be writing more about Pi-Top shortly, and plan to review one of its units as soon as I can.
Adding to the List
This list is personal rather than comprehensive. Still, one way or the other, these three items alone should make 2015 a year to remember.
Which raises the question: What is likely to happen in 2015 that has your attention?
comments powered by

Disqus

Issue 266/2023
Buy this issue as a PDF
Digital Issue: Price $12.99

(incl. VAT)