Distro-hopping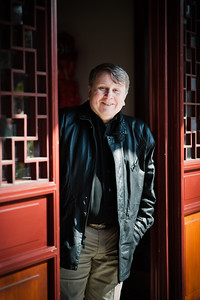 Off the Beat: Bruce Byfield's Blog
Jul 08, 2014 GMT
I know several people who make a habit of changing distributions every few weeks. They install a new distribution, and for a few days they have nothing but praise for it. But the honeymoon soon ends, the complaints start, and they are back hunting for the perfect version of Linux.
It's a cycle that remains foreign to me. My first distribution was Mandrake, but I soon settled on Debian, and, fifteen years later, at least three-quarters of my computing remains on Debian.
Partly, the choice was due to the fact that I worked for two Debian-related startups in a row. However, the main reason was that Debian fulfilled all the requirements I wanted in a main workstation: it was stable, and had a large selection of software. I could wish for a more current kernel, but a cutting edge kernel is not the first priority for a main machine. But the point is, having found what I wanted, I have no particular need to look for better. Really, my situation is as simple as that.
That's not to say that I don't explore other distros. Before virtualization, I used to keep a couple of test machines for reviews; and now at any given time I have a minimum of half a dozen virtual machines for the purposes of comparisons and reviewing.
True, running a distribution for a couple of weeks helps you to learn its ins and outs more thoroughly. But, having run literally hundreds of distributions and releases, I can evaluate more quickly because I know what to look for.
Just as importantly, Linux is not a hobby to me. It is my operating system of choice -- which means I need my main workstation up and running as regularly as possible. I don't have the time to spend several days a month installing and configuring when I could be earning instead.
What matters to me is that virtualization is far more efficient than distro-hopping could ever be. I can download and install disk images while continuing to work on things that will pay me, and explore other distributions at my leisure. From this perspective, distro-hopping seems obsolete.
Differences that make a difference
Another reason distro-hopping seems a mis-use of time is that, apart from a few exceptions such as Elementary OS, distributions are not a major source of innovation or difference.
I understand, of course that behind the scenes, distros are distinguished by differences in technical and policy decisions. But while these differences can matter considerably to developers, how many end-users can tell the difference between, for example, init and systemd? At the most, a decision to update core libraries may result in faster response times that are often hard to distinguish from subjective impressions.
As for policies decisions, you might want to know before installing Fedora that its repositories carry only free-licensed software.
However, from an end-user perspective, such differences are often minor. Far more than the distribution, what makes the difference these days is the desktop environment. The differences between the half dozen most popular desktops -- Cinnamon, GNOME, KDE, LXDE, Mate, and Unity -- are often as great as the differences between each of them and Windows or OS X, especially if utilities and applications are examined as well. The design philosophy and work flow in particular can vary widely when you switch desktops.
Yet users don't need to switch distros to switch desktops. Most, if not all, can be found in the repositories of major distros, which makes comparisons no more difficult than making a selection when you log in.
Admittedly, the implementation of each desktop can vary between distros. KDE's Plasma, for example, looks very different in Mageia from what it does in openSUSE. But the underlying functionality differs hardly at all -- certainly not enough to go to the trouble of switching distributions. If you really want to go to the trouble, you can open different implementations in virtual machines, and compare them side by side on the screen.
Prior to virtualization, when one computer per person or household was the norm, distro-hopping made sense. Today, though, it seems an ineffectual form of tinkering, the kind of exercise that a hobbyist with nothing better to might undertake to fill time. Thanks to virtualization and full repositories, there are far easier ways to discover the variety in free software.
comments powered by

Disqus
---
Support Our Work
Linux Magazine content is made possible with support from readers like you. Please consider contributing when you've found an article to be beneficial.
---