Gluglug Laptops Get FSF Respect Your Freedom Certification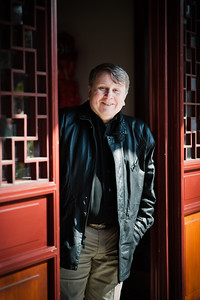 Off the Beat: Bruce Byfield's Blog
Dec 18, 2013 GMT
To some, free software is just a pay cheque or a way of life. However, for some, it means working towards the goal of free-licensed computers that are fully controlled by their users. Progress towards that goal is slow, but it takes a couple of steps forward with the announcement that Gluglug, a small English vendor, has received Respect Your Freedom certification from the Free Software Foundation (FSF) for its line of refurbished IBM Lenovo X60 ThinkPad laptops.
As the name suggests, owner Francis Rowe originally started using the name Gluglug with the intention of starting a Gnu/Linux users' group. However, six months ago, Rowe became interested in the challenges of building a completely free computer from firmware to desktop. "After figuring out things myself, I decided it would be a good thing to make a laptop available to others with free software out of the box," he says. Business has been brisk enough that he has yet to start the users' group, although he supposes that he might get around to it some day.
Gluglug's unnamed line of entry to intermediate level laptops is based upon the X60 and X60s Thinkpads, two models known for their heavy-duty but minimalist design that remain popular years after their production ceased (see table). To this base, he has replaced the original BIOS with Coreboot, a free firmware implementation, and the original wireless card with an Atheros AR5B95 card. The laptops come pre-loaded with TriSquel, or, upon request, GNewSense or Parabola, all of which are on the FSF's list of approved free distributions. According to Rowe, short of the microcode on the CPU chip, everything on each laptop is free and hackable.
| | |
| --- | --- |
| CPU | Core Duo T2400, T5600, T7200 X60s: Core Duo L2300 L2400 |
| RAM | 1-3 gigabytes |
| Storage | 60 or 320 gigabyte HDD or 120 gigabyte SSD |
| Wireless | 802.11n Atheros AR5B95 |
| Battery | 8-cell (5200mAh) |
| Screen Size | 12.1" (1024x768). |
| Screen Type | matte (non-glossy) |
| Chassis Texture | matte |
| SD Card slot | built-in |
| Coreboot Payload | GRUB 2, SeaBIOS, MemTest86 |
| Price | £178-258 ($289-420US) |
| Available Extras | USB Mouse, Ethernet cable, Null modem cable, USB Serial adapter, UltraBase X6 docking station |
The X60 and X60s remain easily available -- a legacy of their popularity. However, Rowe notes that the supply is finite and is currently considering other laptops to use as well.
For now, Rowe uses the X60 and X60s because "The X60 seems the most well-supported laptop available, and also the most free in terms of what support [Coreboot] supports."
On the choice of Trisquel, Rowe remarks that "it seems the best overall option for most people. The way I see it, Trisquel is the best for new users, but it's also extensible for others as well. GNewSsense I actually quite like it myself, but I wouldn't include it, the reason being that the software is quite out of date compared to Trisquel."
A number of other vendors advertise free systems, but ignore the binary blobs in the firmware. Before Gluglug, the only completely free laptop was the Lemote Yeeloong (https://www.fsf.org/bulletin/2009/spring/free-software-laptops). However, although one Lemote Yeeloong continues to be used by Richard Stallman, very few were ever manufactured, and they have been unavailable for several years. So far as I have been able to find out, that makes Gluglug's laptops the only ones for sale today that are totally free.
Bringing Coreboot to Users
By itself, the availability of Gluglug's laptop is an important step forward for free software -- a proof of concept, you might say, considering the size of the vendor.
However, Joshua Gay, the FSF's Licensing and Compliance Manager, who has been in correspondence with Rowe for several months over the certification, points out another step that Gluglug has taken.
After Gluglug sells a laptop, Rowe will send updates and instructions to buyers whenever he has tested new releases of Coreboot. In keeping with the free software philosophy of user control, these updates are not pushed automatically on to the user's computer. Instead, Rowe makes available a pre-compiled binary and the source code, as well as enough information for buyers to use them.
As Gay points out, this is a significant step because Coreboot is a project so upstream that comprehending it can be a struggle for newcomers, even if they are power users. Yet Coreboot is a potentially useful project, not just because it is a free firmware, but because it provides an alternative to the restrictive practices of SecureBoot. Rowe's updates not only helps to teach users how to hack on Coreboot, but could eventually provide a link between Coreboot project members and ordinary users that is now missing.
Gluglug, Gay suggests, speaking as an FSF representative, is "going to very quickly bring ordinary users to the Coreboot process. It's going to push the project. We're not just making it easy to help people to buy a computer that respects their freedom, but I'm also hoping that we're going to close the feedback loop that exists between the userbase and the community of developers. With this certification, we're helping to move people closer to controlling their own machines."
For both these reasons, Gluglug's laptops are worth a closer look. Although they are hardly cutting edige, for anyone who has wondered what using a completely free computer would be like, they might just provide the first real answer.
comments powered by

Disqus
---
Support Our Work
Linux Magazine content is made possible with support from readers like you. Please consider contributing when you've found an article to be beneficial.
---