Sarah Stierch: Closing the Wikipedia Gender Gap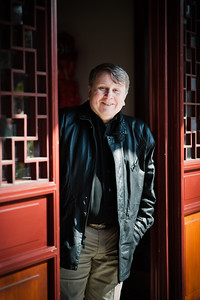 Off the Beat: Bruce Byfield's Blog
May 31, 2012 GMT
In January 2011, the New York Times noted in a series of articles that less than fifteen percent of Wikipedia contributors -- more likely, as little as nine percent -- were women. The news proved a wakeup call, and quickly resulted in efforts to improve that percentage. Over the last year, Sarah Stierch, a Community Fellow for the Wikmedia Foundation and Wikipedian in Residence at the Smithsonian Institution Archives is a (https://en.wikipedia.org/wiki/User:SarahStierch), has emerged as a central figure in those efforts.
Stierch describes herself as a non-technical person who has found herself increasingly involved in technology and the free culture movements. "I never thought I was smart enough to go into any tech fields," she says, "so I worked in the beauty industry for ten years [before I] decided to go back to school.This month, Stierch finished her master's degree in Museum Studies at George Washington University in Washington D.C., and moved to San Francisco, where she is continuing her work with Wikipedia.
Reacting to the gap
Although Stierch began contributing to Wikipedia in 2004, she only became active in its community in January 2010. Her first involvement was with the Wikipedia Teahouse (http://blog.wikimedia.org/2012/03/05/wikipedia-teahouse-a-warm-welcome-for-new-editors/), a project for welcoming and orienting new editors. She also became involved with GLAM-Wiki, a group of outreach volunteers who work with cultural organizations such as galleries, libraries, archives, and museums and try to improve Wikipedia entries on those subjects.
When the New York Times began reporting the gender gap, Stierch found a second interest. The reporting "shocked me, even though I was aware that I was a rarity within the community (especially, as many women in tech know, when you attend offline events and you're one of the few women there), but I had no clue how dire the data was."
Sue Gardner, the director of the Wikimedia Foundation, created the Gender Gap mailing list to discuss the issue (https://lists.wikimedia.org/mailman/listinfo/gendergap), and Stierch soon found herself "an active voice on the list."
As a result, she says, she "started to examine my own role within Wikimedia, my colleagues' roles, and if there were any opportunities [to] work to change the unfortunate statistics."
One such opportunity occurred at Wikimania 2011, where Gardner announced that increasing women's participation would be part of the Foundation's five year strategic plan.
"I knew I had to get more involved," Stierch says, "and started to document women's roles within Wikimedia, keep track of concerns and troubling themese and subjects within Wikimedia projects (i.e., excessive amounts of exploitative pornography on Wikmedia Commons which is mean to serve 'educational purposes, poor quality or non-existen articles related to 'women's interests [such as] beauty, women's clothing, women's history, and so forth).
"I also took personal initiative to develop a Women and Wikmedia Survey, a non-scientific survey that explores the role of women within Wikipedia and their feelings and thoughts about the landscape and how it can be improved (or not). Now, I am in the process of examing a Fellowship opportunity with the Wikimedia Foundation, which will explore tools and opportunities within the Wikipedia community to invite, nurse, and retain contributors -- not just women. It's a really exciting time! Who'd think, as a kid who wanted to be a techie, I'd have to go from a make-up artist, to a museumist, to a Wikipedian?"
In addition, Stierch also maintains a Women and Wikimedia page on Scoop.it (www.scoop.it/t/women-and-wikimedia), which discusses feminist issues in Wikipedia and in technology and science in general, as well as "other interesting things about systematic bias."In March 2012, she organized an international women's history month editing event, which had sessions in multiple locations around the world (http://meta.wikimedia.org/wiki/WikiWomen%27s_History_Month_wrap_up). As part of her Fellowship, she is currently organizing what she describes as "an online women's action space for Wikipedia and related projects."
Other groups Stierch is involved in include the Feminism WikiProject (http://en.wikipedia.org/wiki/Wikipedia:WikiProject_Feminism), and The Ada Initiative, where she is a member of the advisory board.
The results so far
Fifteen months is too short a time to reverse the Wikipedia gender gap completely. However, Stierch notes that "those of active on WP: Feminism have noticed an increase in participants over recent months. It seems that after every press mention, or every major discussion, a new woman decides to join the community. While one new participant seems small compared to our goal to increase to at least eleven percent in the near future, it's a wonderful opportunity to work with new female contributors. Sometimes all it takes is one.
"The mailing list has also been an amazing place for discussion and improvement -- many of the longest editing and highly active women on Wikipedia are on it, and content is being improved because of it. We also have created a gender gap room on IRC, which has become this coffee shop of sorts for those interested in the subject, those looking for an online chat space outside of the at times sexist or male-dominated Wikimedia IRC channels. It's also a great place for real time calls for actions and a place to strengthen relationships with fellow editors of any gender, sexuality, ethnic background and interest."
Stierch also has great hopes for an upcoming social cafe project currently in development, as well as a more user-friendly editor that will make contributions to Wikipedia easier for everyone.
Such efforts, as Stierch points out, will help not only women, but Wikipedia itself. "Without diversity," she says, "Wikipedia cannot meet its mission to provide free knowledge to the world. As with any industry, gender balance can only help improve the landscape. I'm a Wikipedian, and I'm proud of it, and I look forward to the day when I can see our percentage of female participants rise and I will have more women to stand tall and proud with -- online and off."
comments powered by

Disqus
---
Support Our Work
Linux Magazine content is made possible with support from readers like you. Please consider contributing when you've found an article to be beneficial.
---